Hi everyone and welcome to the first post in a new series that I am calling EyeEm Insider. This is the first of what I hope will be many interviews that aim to give you an exclusive look at how people are finding and creating success on EyeEm. Each interview hopes to be a wealth of insight and there are plenty of questions to try and extract as much helpful, inspiring and (most importantly) actionable information as possible.
And now, for the first of the series, here is Brett Worth interviewing… Brett Worth. Enjoy!
Brett is an EyeEm Awards Finalist, has been involved with EyeEm assignments, the EyeEm Global Adventure, the EyeEm magazine and is a self proclaimed EyeEm fanatic. In this in-depth interview he talks about what got him started with EyeEm, why he almost quit practising photography and how he gets inspired to shoot.
About You
Tell us a little about yourself.
Hi there, my name is Brett and I am an all-round creative guy.
By day I am a newly self employed website designer, and when I'm not working with clients I am usually working on a bunch of other personal projects, such as: Bangkok Adventures (the online magazine/blog I created whilst living in Bangkok), my weekly YouTube vlogs and my EyeEm community website.
When I get downtime I like to travel with my girlfriend and unwind with a good series (like House of Cards!).
Where is home?
Home is currently in a small town in the Midlands, England. I grew up in the same area and it's nice to be around family after living abroad for a while.
In 2012 my girlfriend Jade and I moved to Bangkok just because we thought it would be an adventure. She had just finished university and we were both just like, 'we don't really have any commitments, why not just go?'
So we bought the tickets, sold our stuff and traded one life for something completely new.
Now we are back in the UK trying to lay some foundations, so that means buying a house, setting up my own freelance business and working towards moving abroad again in the future.
What got you started in photography?
This is a funny question to answer isn't it? I always find that when you ask photographers this question the answer is quite often the same:
'I got started at a very young age. I was given a camera when I was 4 or 5 and I just didn't stop.'
Of course, as a child I too was fascinated by cameras – but I don't think I had some kind of 5 years old epiphany!
I received my first camera as a gift for a birthday one year. It was a Poloroid camera that would print these really small photos that were sticky on the back. The camera itself was just really fun and unusual looking.
I really got into photography in the last year of high school. I was doing my final art project and instead of drawing or painting I started taking photos and combining them with mixed media. I'll always remember what the teacher told me:
"Photography isn't art."
I remember thinking that she didn't know what she was talking about!
It was my final year and was awarded A's and B's for all of my classes except Art… The teacher graded me an E and I pretty much failed the class!
Immediately after leaving school I went on to study photography at college. I did a Photography 'A level' (a course you do in the UK before you go to university) and because I liked it so much I also did a Photography BTEC at the same time. It was in college that photography really started to mean something. I was developing my own film, using studio lighting and it felt like a real art.
I was in the top of both classes – which I always find ironic because only a year or two earlier I was failing my art class…
Then went on to study photography at university… and I hated it!
I spent the first year at the University of Portsmouth and then, because I didn't like the course, I transferred to the University of Staffordshire for the second year. During the second year I realised that it just wasn't for me. I dropped out.
Feeling frustrated and angry, I put my photography on an indefinite hiatus.
How would you describe your photography style?
I don't think I really have a style and I sometimes envy those who do. If you look at my EyeEm profile you'll see that I have all kinds of images and edits – I just can't choose!
If I had to choose a box to put it in though I'd say that my images are mostly travel images and memories that are important to me.
What is your personal history and how has this influenced your work?
When I was in college one of the assignments was to photography 'family'. We could interpret this however we wanted and I chose to sit with members of my family and create some medium format portraits. I come from a lower-middle class family and I don't think any of us are the kind of people who would be comfortable to sit for a photo, but that's what I did with them.
The college didn't have a lot of equipment but they did have this big, bulky medium format camera. It was the Mamiya RB67 – which is now one of my all time favourite cameras – and so I asked each family member if I could take their photo, sat across from them, then I waited.
I wanted to learn more about them and I knew that if I asked a couple of questions (and combined this with periods of silence) then the guard would drop and I would get my shot. I knew that if I waited long enough then the initial awkwardness and novelty of having your photo would wear off and I'd be left with something real.
After submitting the project my tutor said to me "one day you'll see how important these photos really are" and he was right. These are some of my favourite photos I've ever taken.
Where do you find your inspiration?
Most of my photos are taken while out and about, travelling to new places. It's much easier to make images when you are discovering something for the first time. Everything looks new and different – exciting! I shoot things which are new to me, from my perspective.
While in college I discovered David LaChapelle, Cindy Sherman and Gregory Crewdson. Really brilliant work. Times have changed a bit since then though and now I find inspiration in my EyeEm feed and sometimes on Instagram (although I find Instagram to be better for finding out about places to visit).
What got you started with EyeEm?
My photography hiatus lasted for quite a while until Instagram came along. I started to enjoy the Poloroid style photo sharing app. They images weren't perfect, they were just little fun snapshots to share with other people. It didn't feel like 'photography', they were just quick moments in our everyday life. As it became more popular it morphed into a kind of Facebook 2.0 and, well, the rest is history.
Instagram wasn't what I wanted anymore. I liked the feeling of being part of a community of photographers – especially amateur photographers. That's when I came across EyeEm on the Android app store. At the time it was sort of like an Instagram clone but they were focusing on the photographer community that Instagram was now missing.
These days Instagram has gone back the other way a bit and photographers are seeing huge success on their, but to me it doesn't feel like a community. That's what EyeEm feels like to me, a fun community of photographers.
EyeEm Market Success
Where can buyers find your photos?
All of my images are currently exclusive to the EyeEm Market.
In the future I may upload some of my unused images to a free stock library like Unsplash because my web design clients and I have used it often enough that I feel like I should give something back. I often take several shots and only the ones that I really like make it to EyeEm, but I have so many which I fell out of love with or couldn't quite get them right. I have a lot of images that could be given away for free instead of sitting on my hard drive.
How did you get started with the EyeEm Market?
I first applied to the EyeEm Market in May 2014 – do you want to know how I know that? I still have the email reply from my request!

If I remember correctly one of the EyeEm team left a comment on one of my photos telling me about this new market thing that they were launching. And I remember thinking to myself 'they want to sell my photos?!
At the time this seemed crazy because stock photos like Getty and Shutterstock had all these crisp, perfectly shot images and mine looked nothing like that.
Here are my first ever images that were added to the market:

What do you love about the EyeEm Market?
I love that almost anyone can add their own photos to the EyeEm Market. I don't consider myself a professional photographer – not by a long shot – but that doesn't mean I don't have some good/useful photos. And that goes for everyone!
The whole EyeEm Market experience is great too. I love that they had mobile upload, then desktop upload and I love that EyeEm Vision now auto tags my images with keywords! I feel like I have an entire team of people and robots working for me to sell my images.
Where are you currently at with EyeEm Market?
For me it's a nice way to earn passive income. I make around $100 a month and if you follow along with my income reports you'll know that most of the time I'm too busy to upload. Photos which I uploaded years ago are still being sold and I don't have to do anything at all!
Would I like to make more on the EyeEm Market? For sure, but I know that for that to work I have to put more time in to it and right now I'm in short supply.
… I do have a goal of 1000 images on the EyeEm Market by the end of 2017 though!
How many images do you currently have for sale on the EyeEm Market?
611.
How many images do you have available in the EyeEm Premium Collection?
366.
As of right now, how much money have you made on the EyeEm Market?
$1699.36.
What is the most amount of money one of your images has ever been licensed for?
It's a tie between two images that both sold for $125.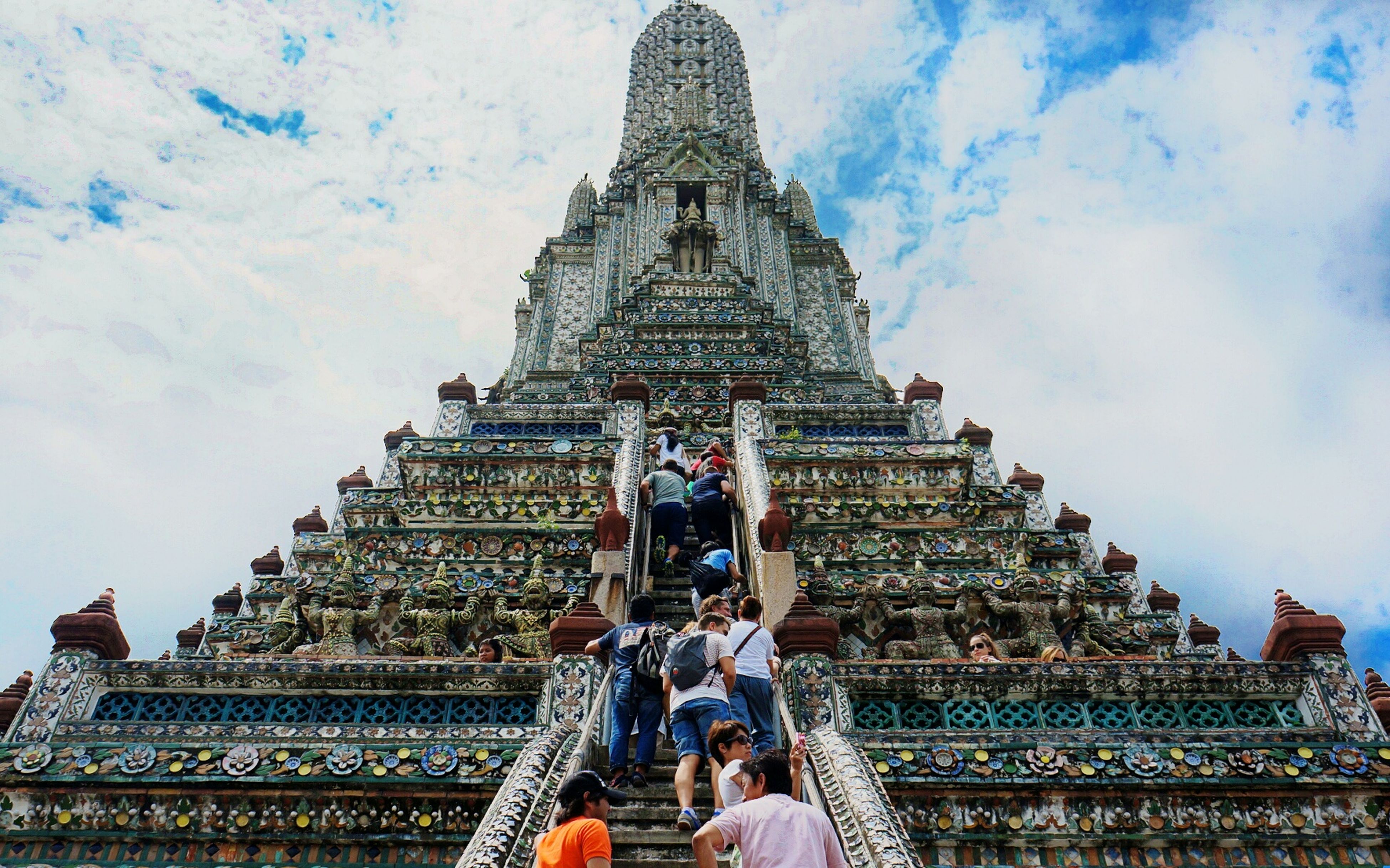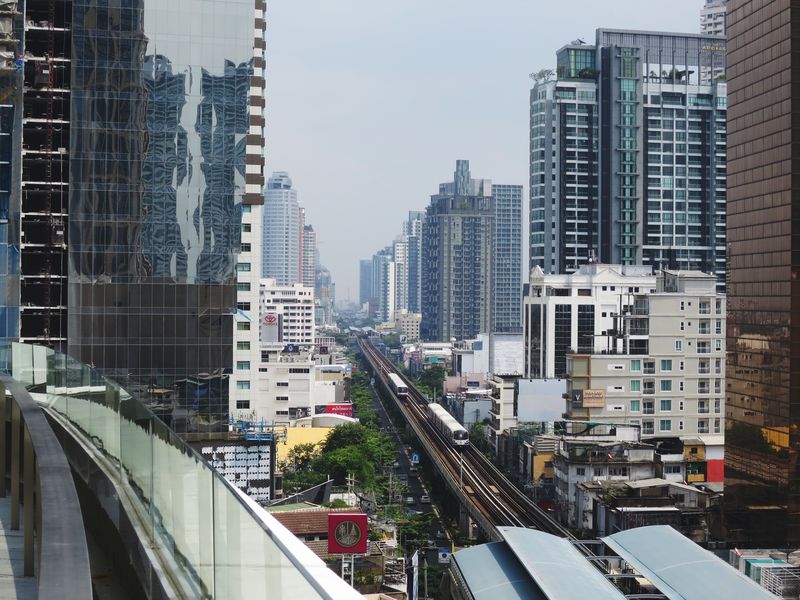 Looking back at these images now I personally think that they are over-edited but I can see why they might be useful to buyers.
What is your top selling/most licensed image to date?
My best selling image to date has to be this one: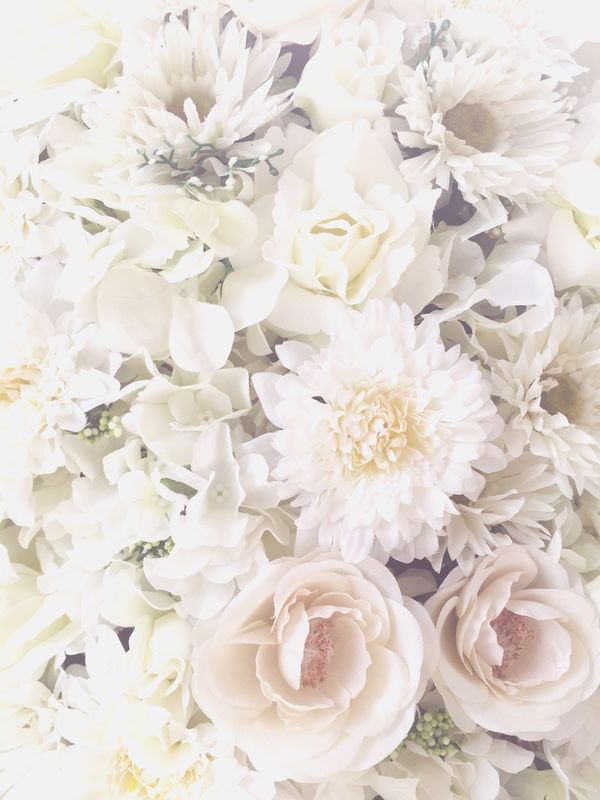 It's pretty, it's soft and it's just generally quite lovely. Personally it doesn't really do that much for me as an image, but it is a reminder of a really wonderful day my girlfriend and I spent shopping in Bangkok.
I think that's a really important take-away: just because you or I don't appreciate the image (I'm a fan of vast landscapes, people outdoors and stories) doesn't mean that buyers feel the same way. This is why, for me, I like to create images that mean something to me, so even if they aren't what I'd consider to be my style I still get them out there.
What was your process like in creating this image?
This was a super simple edit. I'm usually obsessed with the EyeEm 'Fresh' filters but I thought just for a change I would give the 'Soft 2' filter a go.
When did you first realise that buyers were interested in what you were creating?
I never expected this image to be as popular as it has been! I know nothing about flowers but I do like the image. It turns out that some buyers are licensing it because of the flowers in the photo and others because it's just a nice image. I've seen it on blog posts about types of flowers and many other places.
As for my other photos, well, I just take photos that I enjoy but also keep in mind how other people may find use for them. I have plenty more photos that I enjoy but I think they wouldn't be as useful for buyers. It's about finding the balance.
Are you ever surprised by the images that buyers license?
Yes! I believe we can be our own worst editors. When we first upload an image we might think it's pretty good, but then time goes by and we learn… and we realise it isn't that good. But then buyers come along and license it anyway! My advice: you can't always know what buyers want so just keep at it.
How often do you analyse your top selling images? Do you ever create photos based on images that you have sold?
I try not to do this but sometimes I do just because I am curious, and guess what? It works!
So a great example here is how I took another photo of a bunch of flowers because I saw how well my soft white one was selling. So I decided to create another one that was darker instead. And yes, it sells too! No where close to what the other one does but it still sells.
You can definitely shoot images with the market in mind. I think if I actually created images based on my other top selling images I could greatly increase my market earnings, but… I wouldn't feel like I'm being true to myself.
I love selling images on EyeEm but I try not to take images just for the market. For me, my images are moments and memories that mean something to me, even when they might not look like it to others.
If your aim is to be successful just on the EyeEm Market and not so much the community then you can absolutely get ahead by checking out whats trending and analysing your top sellers.
Have you ever worked on an assignment for EyeEm? If so, what was that experience like?
When I was first getting start with EyeEm they sent some my way. They weren't always that exciting but I was excited! Does that make sense?
One time they asked me to take photos of ready meals – not something that I am usually interested in – but to work on an assignment with the EyeEm team was great.

And here's a few that were selected and printed:
Do you market your EyeEm Market images outside on other platforms?
I don't. One of the things I love about the EyeEm Market is just how 'hands off' it feels. I upload my photos once and then some magic happens which puts them up for sale across a whole network of sites. If I had the time and wanted to maximise my earnings I could join all of the other stock libraries but I don't need to, I'm happy with how things are going.
Your EyeEm Photography Workflow
What cameras and gear are you currently using?
I use a Canon M3 mirrorless camera – I chose it because it has a front facing screen and microphone input (for vlogging) and has interchangeable lenses for photography. It's a pretty good camera, I quite like it. But honestly, I prefer the Sony a6000 series cameras and I would have got one if they had the front facing screen and mic input.
I have most of the lenses for the M3 except the macros. The one that tends to stay on is the EF-M 15-55mm.
My main camera for a few years was the Canon S120 and that is a solid compact camera. It's been everywhere with me, Vietnam, Laos, Dubai… even diving in Thailand. It's a great camera.
Sometimes I will use my iPhone 6 and it's awesome, but it's not always up to the job.
What cameras and gear did you start with when you joined EyeEm?
When I joined EyeEm I was using the Canon S120, a Canon 60D with 50mm lens and also a beat up Sony NEX5N.
Is there any gear you are thinking of buying in the future?
I'm pretty happy with my kit right now. I like to travel light so I try to get the smallest kit possible that will do what I want it to. The one thing I've been wanting to get into for a while is drone photography/video so I've been looking around. I'm interested in the DJI Spark – it's the perfect size for me but the only downside is that it doesn't shoot RAW photos!
What editing software do you use and why?
Haha! Ok, this is a tough one for me because I haven't found my process yet!
So my mainstay is Photoshop, it's what I've known for the longest time. Then I started to get into Apple Aperture (anyone remember that?), but when that got discontinued I moved over to Lightroom. I try to use it but I find that I just over edit and second guess myself. So I try to just edit with the EyeEm app or, if I want much more control, I'll use Photoshop with the Totally Rad filters.
In the past I've tried the VSCO app but there is so much choice that I just end up second guessing myself again. I have about 20 versions of the same image – none of which get uploaded because I can't decide which is best! I'm better with limits, so I try not to stray too far into different software.
Can you briefly describe your current photography workflow?
It usually starts with a trip – Jade and I will go somewhere and then the inspiration to pick up a camera will come. I keep a bunch of batteries with me and just go for it, nothing is really off limits. Where ever we go we like to check out a tall building, I find that it really offers perspective when you see somewhere from up high. I take some shots from above and then we will explore the street level. I like seeing both worlds.
Once I get back I dump all images into a folder called 'Image Dump' on my desktop. Then I sort through these into either my 'Photos' app for snapshots and family photos or into Lightroom for EyeEm images.
Then I'll take a look through, rate the ones I really like with five stars, some of that I kind of like with four stars and some that have potential with 3 stars. Anything else is ignored. Once I've done that I'll fix images for dust spots or issues. I try to keep the edits simple, just correct them so they look how they should. Finally I'll import them into the EyeEm app and finish them off with the EyeEm filters and tools or on Lightroom I'll open up Radlabs and finish them off there.
How do you get ideas for the composition, subjects, or themes of your images?
Usually based on travelling somewhere new. I don't often set up shots and prefer to see what I can find.
The EyeEm Community
Pick 3 EyeEm users or photos that you are a fan of and share with us why you like them.
Oh man, this is a hard one! Too many to choose… Ok, here goes – 3 random picks from a list of my favourites…
If you love street photography then these Japan night scenes are a real treat.
Want to see what it looks like when you've got your EyeEm game plan together? Check out Svante.
Nicola has some really nice variety in her subjects but they are all shot in her unmistakable style.
Do you participate in EyeEm Missions? Have there been any which have been particularly inspiring, challenging or fun?
Yep, I have on occasions. I don't tend to go out and shoot specifically for missions though and I don't think I've ever won any.
The team have used my images as examples of what they are looking for though – so that's kind of like winning in its own way.
Have you ever entered the EyeEm Awards? If so, which images did you submit? How far did they get?
I did back in 2014 and my image was chosen as one of the 100 finalists. I was so stoked! Even more so because the image highlighted an issue that I cared about.
Have you ever appeared in the EyeEm magazine? If so, which images and how was that experience?
I have! It was so cool to be selected to be in the EyeEm Magazine. It was the first ever issue and I received a comment on my photo from the EyeEm team telling me that they would like to print it. It was a photo of a curious monkey sitting on my foot and it was taken at the monkey festival in Thailand.
How else have you been involved with the EyeEm community?
Man, I've really thrown myself into this community. I try to get involved where I can…
I've appeared on the EyeEm blog a whole bunch of times – full list here.
I've hosted an EyeEm Global Adventure photography meet up in Bangkok – see the video here.
How do you curate your EyeEm profile/presence?
I don't… My EyeEm profile is a mess but that's because I just like to shoot and try new things. Different subjects, different edits, I'm always learning and playing with ideas. I wish it was this perfect feed like many others have managed to achieve but it's just not me. I find that if I have to curate my feed I get stuck for weeks and weeks not knowing what to upload next.
What are your favourite things about EyeEm?
Hands down it is the best photography community I've come across. I've always been met with encouraging comments and support – and I've always tried to give as much love back too.
I also really love the Open Edit feature, being able to see how other people edit images really rocks my world.
What work are you most proud of since you've joined EyeEm?
I'm not so sure about proud but I really love this image that I shot in Japan:
Wrapping Up
What are you currently working on?
I've recently moved all of my EyeEm content away from my personal site and to a dedicated website – oneeyeclosed.co.uk. I really want to provide more value and inspiration to people who are just getting started with EyeEm or even the community who have been a part of it for a while. EyeEm means a lot to me and I want to share my great experiences with everyone so they can enjoy it too.
Jade and I moved back to England in August 2016 and now we're really determined to explore more of this part of the world. So over the next year or so (whilst buying our first home) we are going to be getting out for some more adventures.
Do you have advice for EyeEm photographers?
If you want success with the EyeEm Market then all you have to do is follow the trends, but I don't think this is the way to go. If you do it just for the money then it becomes just another job. My advice is to shoot for your own pleasure first and consider which of your images would be useful to buyers second. Too many people quit because they make it about money instead of actually enjoying the amazing community. Get involved, take lots of photos and the money will come.
Do you have any tips to share about…
Increasing technical skills:
Your limitations are actually a good thing. Can't afford Photoshop? Don't worry about it, just get really good with editing with Snapseed on your mobile. EyeEm filters not doing it for you? Try VSCO or some free Lightroom presets. When you're ready, start by watching the tutorials provided by Adobe and then look at online classes on Skillshare or CreativeLive.
The image of the flamingos was taken on my Canon S120 compact camera, uploaded via Wifi to my iPhone 6 in a Starbucks. The photo was taken in a zoo, all of the black area was the enclosure, it took me less than 10 minutes to edit the image using only my iPhone and free software. I used the free Snapseed app to black out the background and alter the colours… This image appeared as a header for an EyeEm blog post too.
You don't need expensive software, use what you've got and then when you are ready branch out a little.
Growing EyeEm followers:
It's nice to be nice! Comment, like and be a part of the community. You will find inspiration in other people's work and it will make you better. This isn't some 'like 4 like' thing – forget about all that stuff! Just be nice to people, don't expect anything in return and have fun with it.
Achieving success on the EyeEm Market:
If EyeEm Market success is something you care most about then think like a buyer. Log out of your EyeEm account on a desktop and then use the search bar to find some images buyers might be looking for. What do the pictures of dogs look like? What about books? How about smiling women?
An easy exercise is to go to a website you like and see what images they are using. Now, if you were buying more images for this site what would you search for? Now search for it, what do you see? Are there images which would be a good fit? If not then you have just found an opportunity. Repeat, repeat, repeat!
Where can readers find more out about you?
You can find me online at my website, my vlogs on YouTube, and on EyeEm.