Is there any better kind of chilled evening out in Bangkok than in the company of some good friends or family at a night market? We don't think so, but the traditional Thai night market experience is often found in places that are dark,  noisy, and not what you would call 'cool'. The W District Market in Phrakanong is a breath of fresh air in comparison – it's light, clean, cool and very arty. If you feel like venturing to a night market with a twist, you should most certainly give W District a visit.
Whilst many other night markets in Bangkok are packed with clothes and trinkets stalls that may cater to backpackers and travellers (think Buddha statues and endless pairs of elephant print pants), the W District Market is more like a beer garden surrounded by small shops and food vendors. Which means it's a great place to relax with some excellent food and drink without the usual hustle and bustle of market shopping.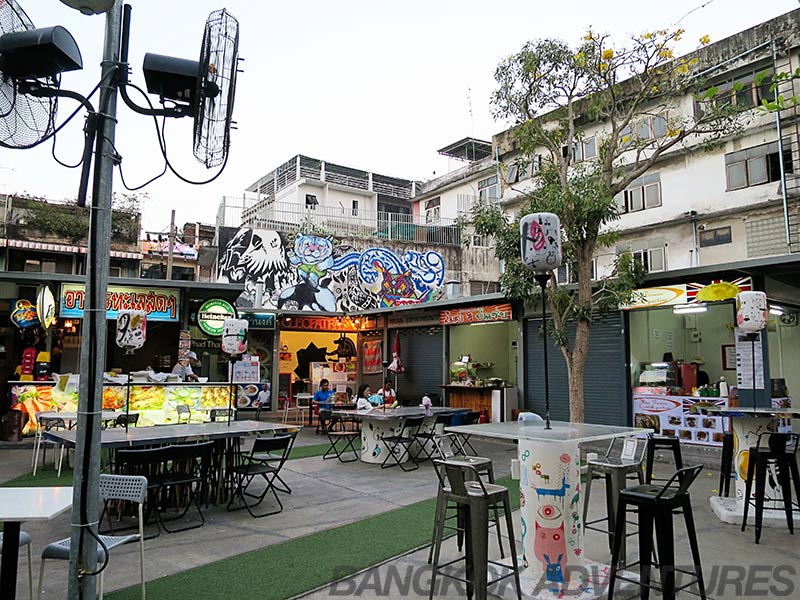 We recommend getting some friends together to share some ice-cold Chang beer, and order dinner from the numerous food outlets. There are dozens of different cuisines to choose from here, from classic Thai food, to British and european bites. Be sure to check out the excellent home-made Cornish pasties, the thin0crust pizza, sushi and the ramen.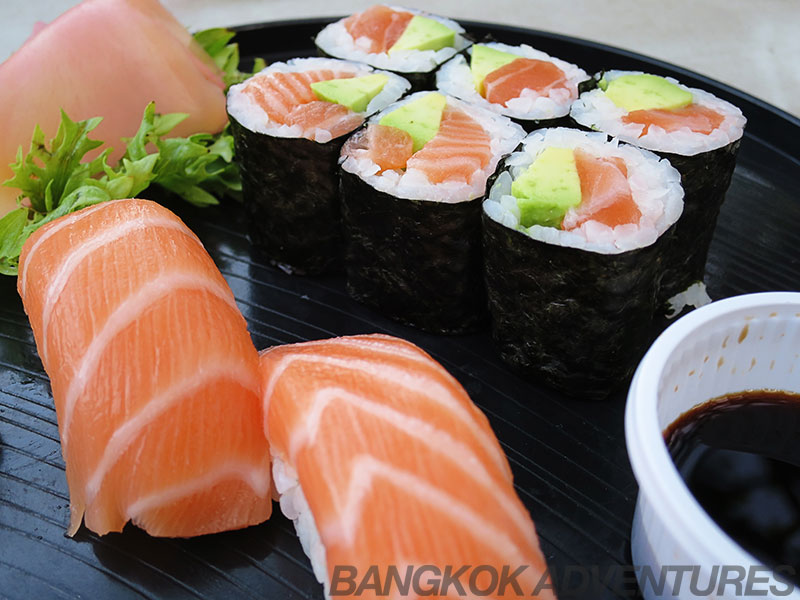 There is plenty of seating available in the markets open air square, and once the sun goes down, the atmosphere becomes lively but relaxed.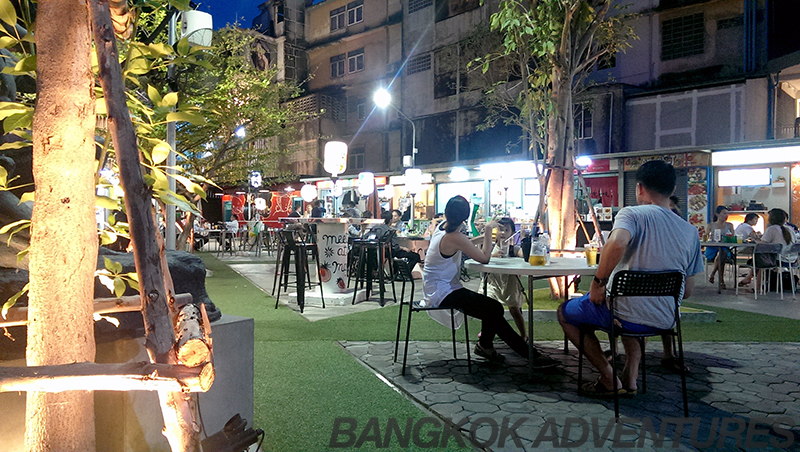 As well as enjoying a night out here, arty types will enjoy the W-District Market for the numerous murals and painting that adorn the walls, as well as the different sculptures dotted around the grounds.
The murals are predominantly street art painted by some of Bangkok's up and coming urban artists, but their are also some great pieces by established artists such as the Birdy Kids too. Their work can be found all around Bangkok and Phra Khanong in particular.
The W District market is an awesome place to hang out with a great atmosphere, and if you're lucky you might catch a band or two playing at one of the regular nightly showings. Another thing we love about this market is its location – close by you'll find the legendary On-Nut night market, a totally different Thai night market. Visiting both in one night is a great way to experience two very different places.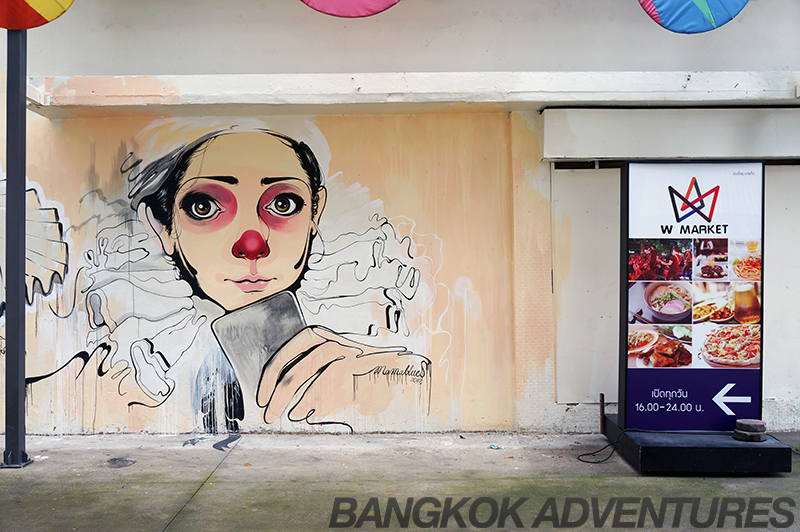 The Zeppelin Sky Bar is also situated directly above W District Market, so why not mix up your night with a few classy cocktails and a spectacular view of the city as well?
The W District Market is located at Sukhumvit 71 in Phra Khanong. To get to the market, take the BTS Sky train to Phra Khanong Station. From here, walk down Sukhumvit Road in the direction of On-Nut, or just head towards the two tallest buildings in the area (W Market is at the foot of them). After walking 200 metres from the BTS you'll see W District Market.