Craving adventure and an adrenaline rush in the big city? If you're anything like us you're probably always on the look out for an exciting activity to keep you occupied for a few hours. Look no further than Rock Domain Climbing Gym in the Bangna area of Bangkok – which could be the best climbing gym in Bangkok.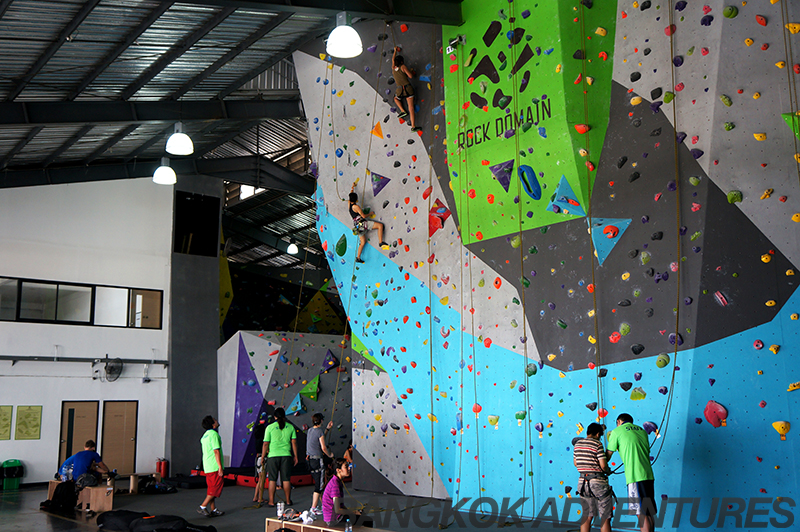 Rock Domain is not only the best climbing gym in Bangkok, but it's also the first full scale one, built by Thai owner Pack and his team of experienced climbers. The gym is huge, and features over 1,100 square metres of climbing space, with something to suit everyone, from novice to experienced climbers.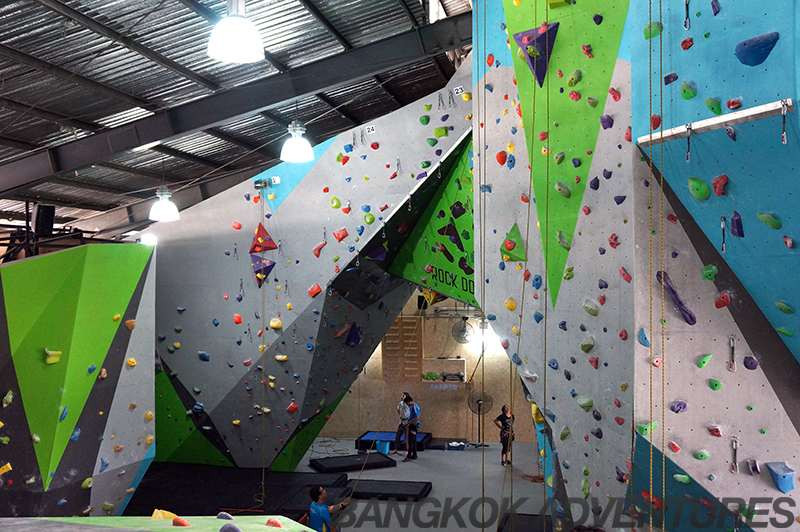 Around half of the space is taken up by the dedicated 'Bouldering' area.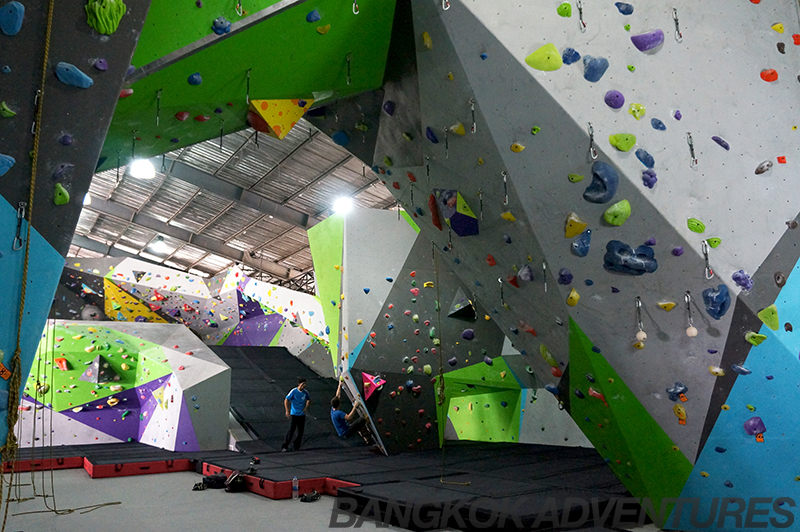 If you're new to climbing, Bouldering is a type of rock climbing in which the climber doesn't use any harnesses or safety equipment- but don't worry, Rock Domain has crash pads especially for Bouldering.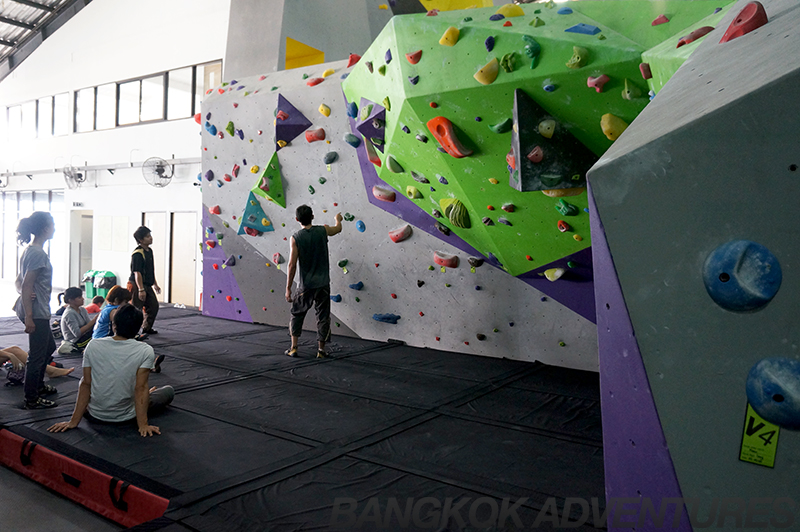 The centre also features a Top Rope wall and Lead Wall for any climbers who would like to take on the challenge.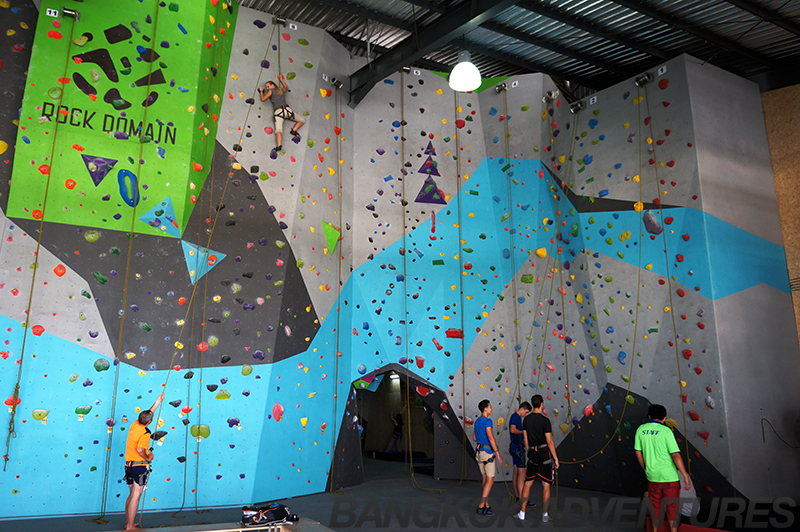 Each of the walls at Rock Domain has over 100 climbing routes with varying levels of difficulty, so getting bored is practically impossible! Rock Domain make sure to keep you coming back for more by resetting the climbing routes every single week, ensuring that each visit is unique and providing even the most experienced climber with a variety of challenges.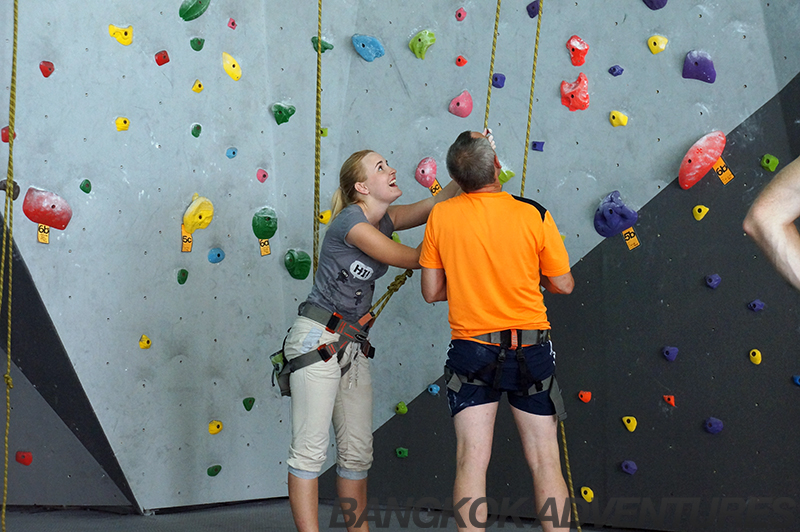 You can rent all the equipment needed for your climb from Rock Domain too, from shoes to ropes and a chalk bag. Serious climbers can purchase equipment from the onsite climbing shop and we picked ourselves up a harness after our third visit – we are hooked!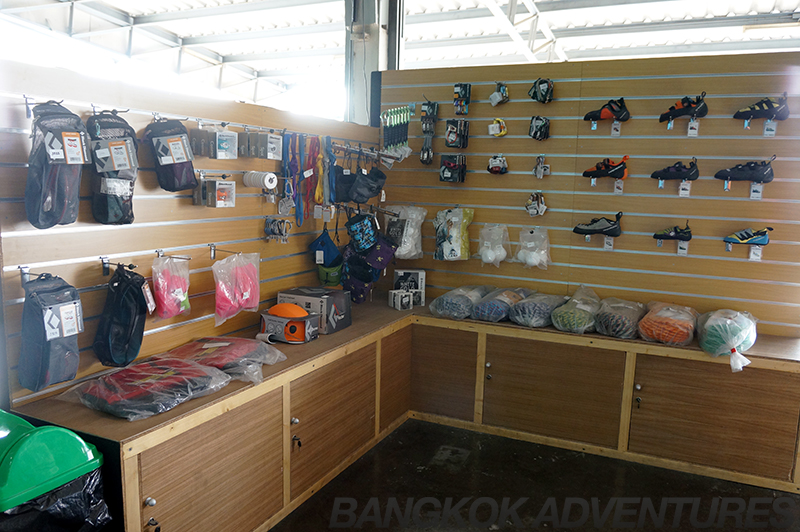 The gym offers modern, clean changing facilities with both hot and cold showers, which will prove useful after an active afternoon on the walls! Rock Domain also has free wifi and locker rental which we thought was a nice touch.
One other thing we love about this place are the staff. They are so friendly and knowledgable, with a real passion for what they do, and of course a love of climbing!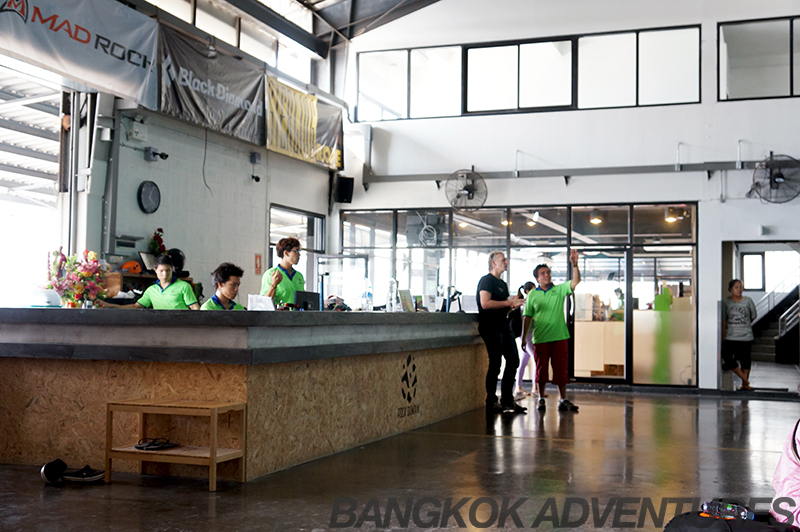 The Rock Domain team run an excellent programme of climbing instruction and courses, and can suggest techniques and give tips to even the most timid first time climber. They were also super helpful in showing us how to use all of the equipment we'd rented for our first visit.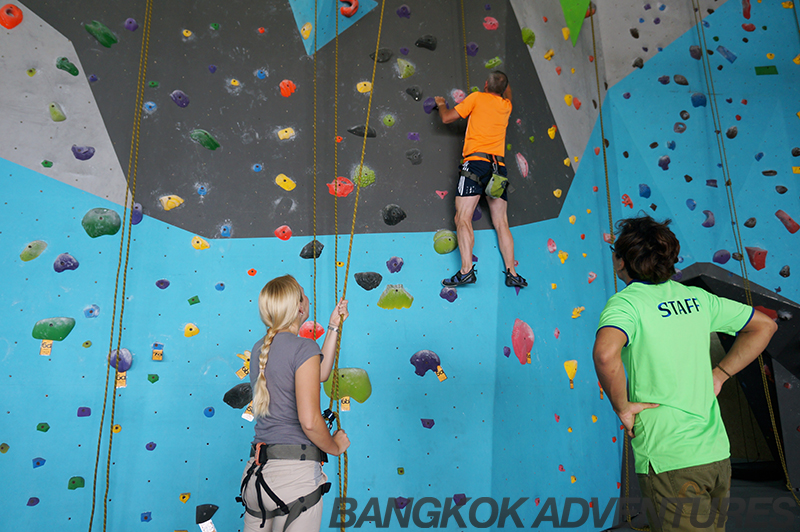 When you are ready to take a break from climbing we recommend checking out the Secret Place Café attached to Rock Domain for some delicious snacks and drinks – the banana shakes are truly some of the best we've found anywhere in the city.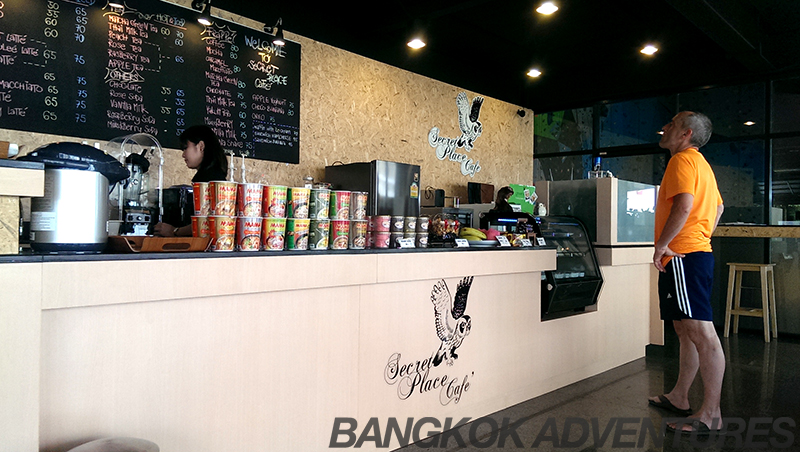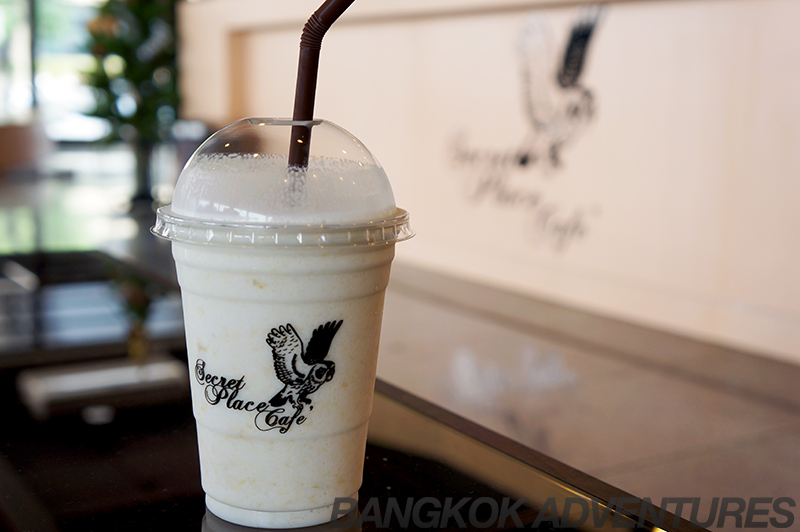 This place really makes for a great day out in Bangkok, whether you want to learn a new skill, fancy a fun outing with the kids, or are just after a fun sport to keep you fit and healthy. We visit a few times each month so be sure to say "hi" if you see us there.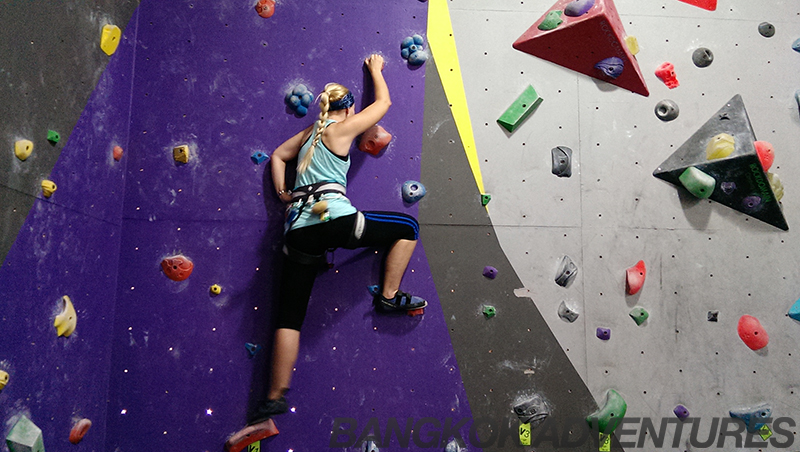 Rock Domain offers great value day passes right through to monthly and annual memberships. A day pass will set you back just 400 Baht, or 300 Baht for under 18's.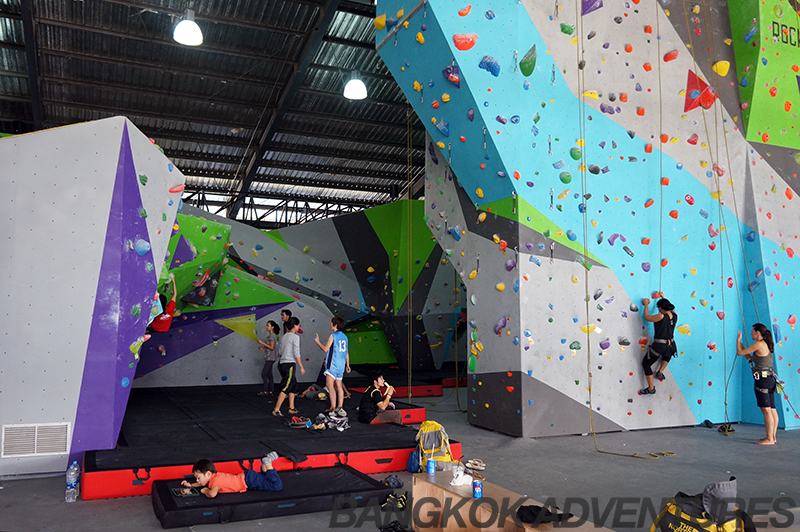 Rock Domain Climbing Gym is open Monday- Friday from 11.00am-10.00pm, Saturday from 10.00am-10.00pm and Sunday from 10.00am-9.00pm. The best way to reach Rock Domain is by taxi either from central Bangkok or from the Udomsuk BTS station.
For directions and more info check out the official Rock Domain website.