It's not always easy to spend some quality time with cats and kittens in the pet-free apartments of Bangkok. The owner of Purr Cat Café Club, Thong Lor off of Sukhumivit 53 know this, and has pulled out all the stops to provide an excellent sanctuary to get in touch with your feline side.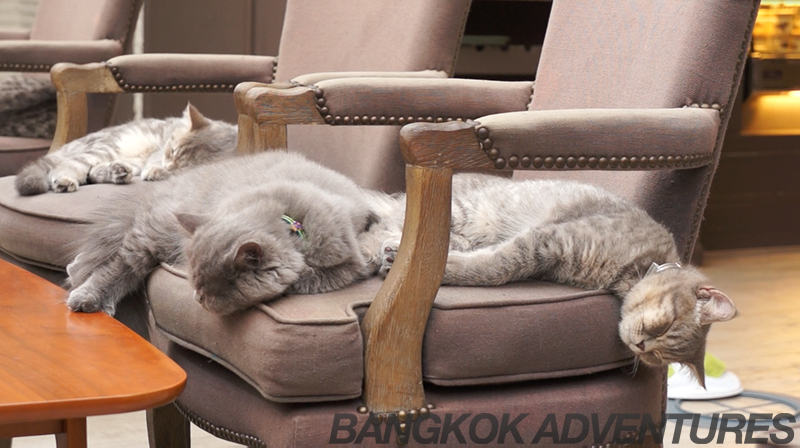 The café features two separate zones: one that houses and showcases the 14 gorgeous cats that are permanent residents at the café, and another zone where people can bring their own cats to play in a new environment for the day.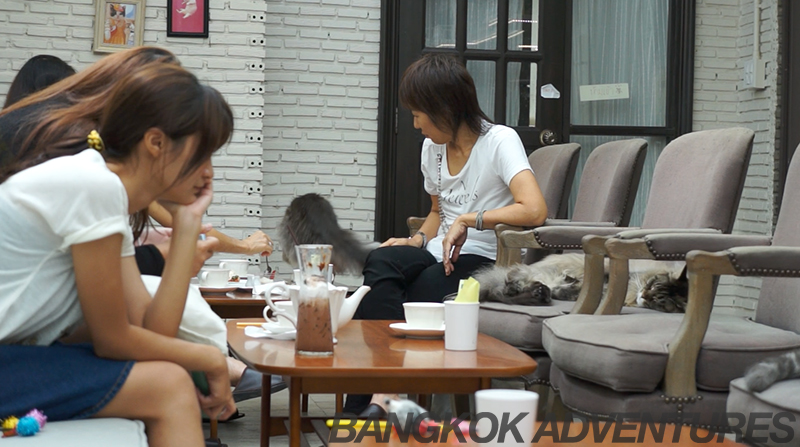 Both rooms feature a huge number of kitty facilities, from simple sofas and floor tables to special alcoves in the wall, a "cat-walk" near the ceiling, and a grand staircase just for them to strut their stuff.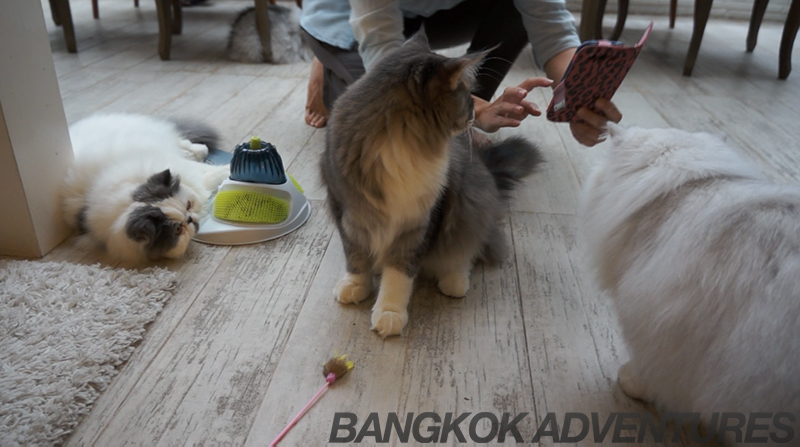 The in-house cats are all shockingly pretty, and showcase all shapes, sizes, and fur types that you can expect from the feline kind. You really get the feeling that these cats could be picked up for a cat-food commercial at any moment, and their personality only seems to enhance this impression, as they bask in the attention of customers.
Of course the cats are treated like royalty and this means that there are some rules about interacting with the kitties: other than gentle petting, no other physical interactions are allowed. Poking, picking up, teasing, or feeding them will all cost you 1,000 baht. Sticking to the rules isn't hard for those who know that cats rule humans and not the other way around.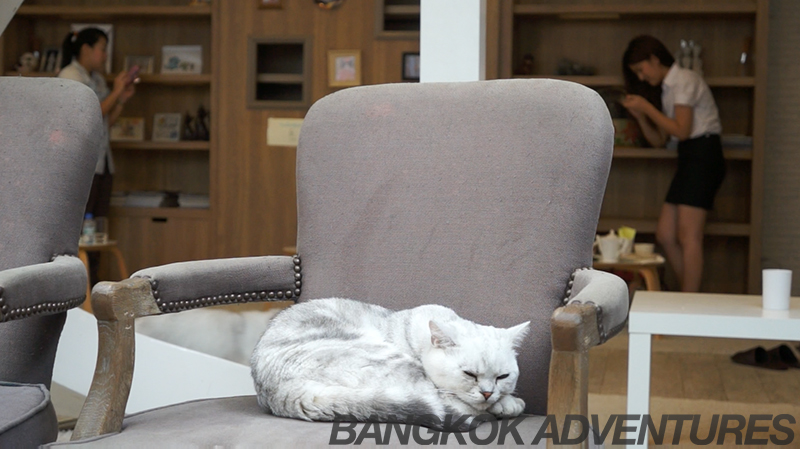 Other than the cats, the café serves a good selection of hot drinks, cold drinks and cakes, including the iced coffee (120 baht), hot chocolate (100 baht), Cookie Cat Dip (85 baht), and Purr Cat brownies with ice cream (120 baht). Though these may be a bit pricier than at other cafes, let's be honest: the main attraction is the cats and you can't get this kind of experience at a Starbucks.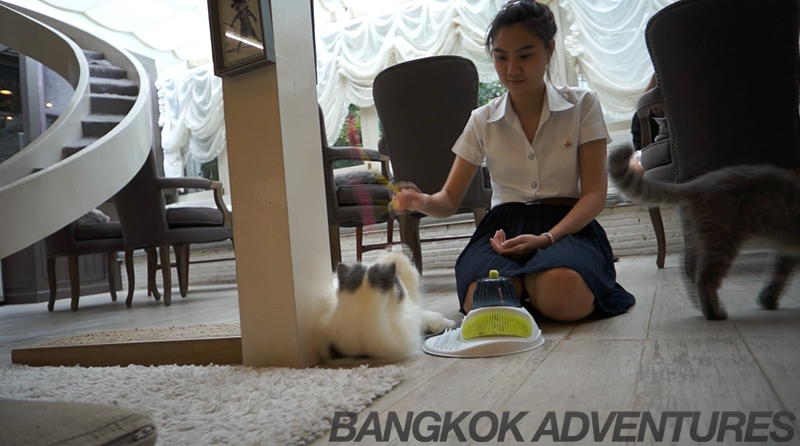 The coffee and cake are delicious, and for a quirky romantic outing, it's hard to beat. There's also an accessory shop and art gallery that sells entirely cat-related products, and even a cat beautician!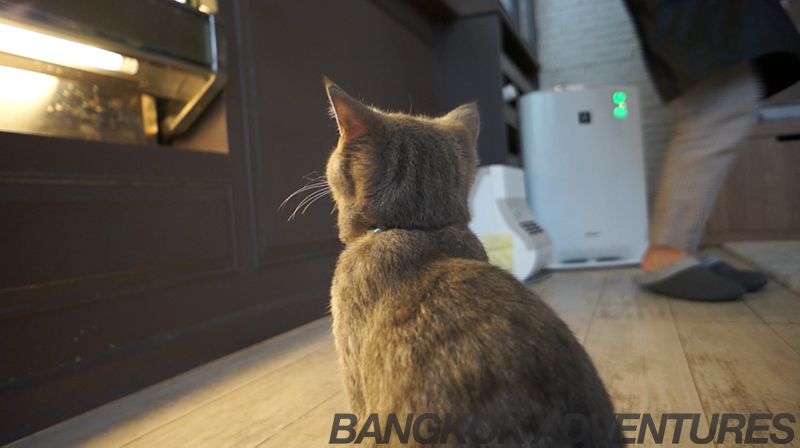 The café is open daily, from 11:00 to 22:00 and until 23:00 on the weekend. It can be easily reached via BTS; At Thong Lor Station, walk about ten minutes north along Sukhumvit 53, and look for the sign on the small house on the left hand side of the road.