Needing little introduction for long-term residents of Bangkok, Lumpini Park is the living, breathing heart of the city. Placed between Silom and Wireless Road just south of Central World, it is an ideally located oasis of green in the otherwise concrete landscape of Bangkok. Any frequent passenger of the BTS Skytrain system will have seen it many times while traveling on the Silom line, and those who haven't visited yet are missing out.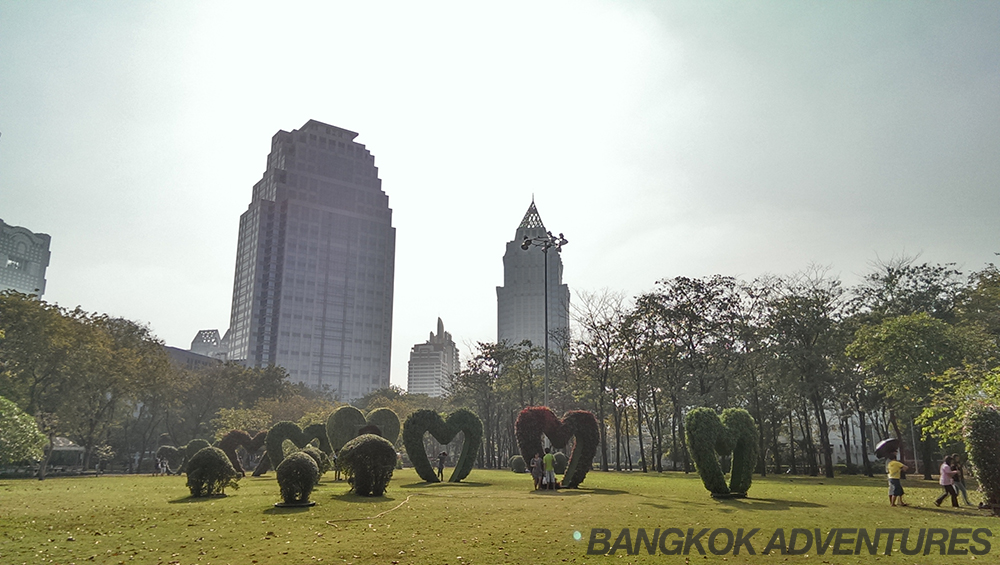 Lumpini Park is much more than your typical park and there are lot's of activities for all ages. The track that runs around the park sees runners, joggers and cyclists all coming together to sweat it out. And, although it isn't common, the track is mostly smooth enough to allow skaters and rollerbladers to join in also. And if you are looking for some activities away from the track then you will be very pleased to know that there are many. Before sunset each day you can join in with the free outside aerobics classes or, if you are looking for something a little more down tempo, then why not paddle out into the calm waters on a paddle boat? They are available to hire for a small fee and can make for a very romantic evening as the sun sets – and it can also make for a hilarious if only one of you are paddling!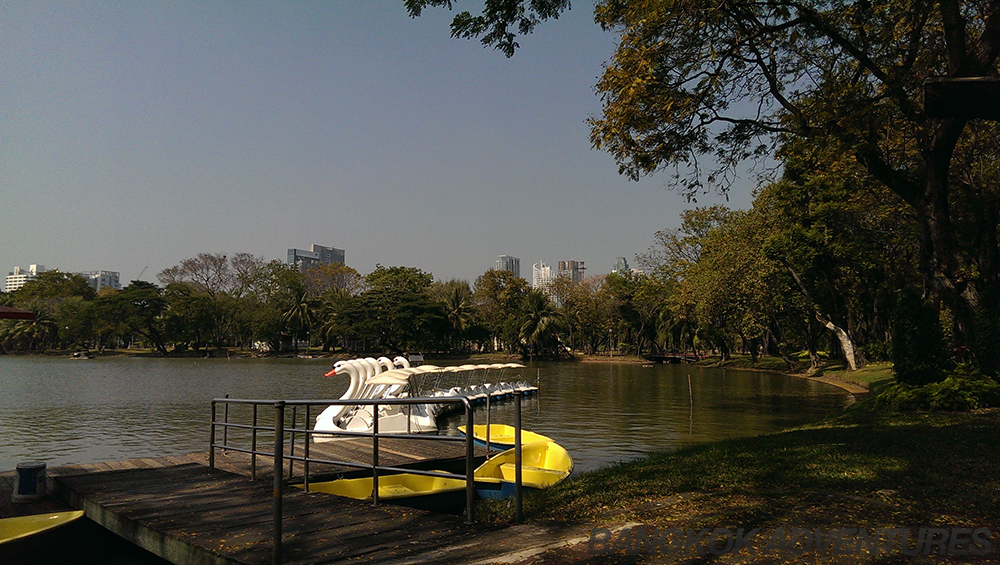 Other activities you will may find in the park include people using the free exercise equipment, playing in the basketball courts, yoga, tai chi, meditation, a prison yard style weight gym, reading under the shade of trees, children's playgrounds, free orchestral and jazz entertainment occasionally on Sundays, and family picnics.
Located just outside the entrance to the park you will find the increasingly popular Pun Pun bicycle rental station where you can hire a bike for a nominal fee. There is also a swimming pool in the park (you'll need a health certificate to register and use it).
What park would be complete without it's own wildlife? A special mention should be given about the native inhabitants of the park: the water monitor lizards. These small dragon-like creatures are still one of the biggest attractions of the park, reaching lengths of up to 1.5 meters and roaming the grounds of the park freely. If you are looking for a photography adventure then you could easily spend an afternoon unleashing your inner National Geographic adventurer and track the lizards as they move about the park. And of course Lumpini Park also is also home to lots of terrapins which can be spotted poking out of the waters.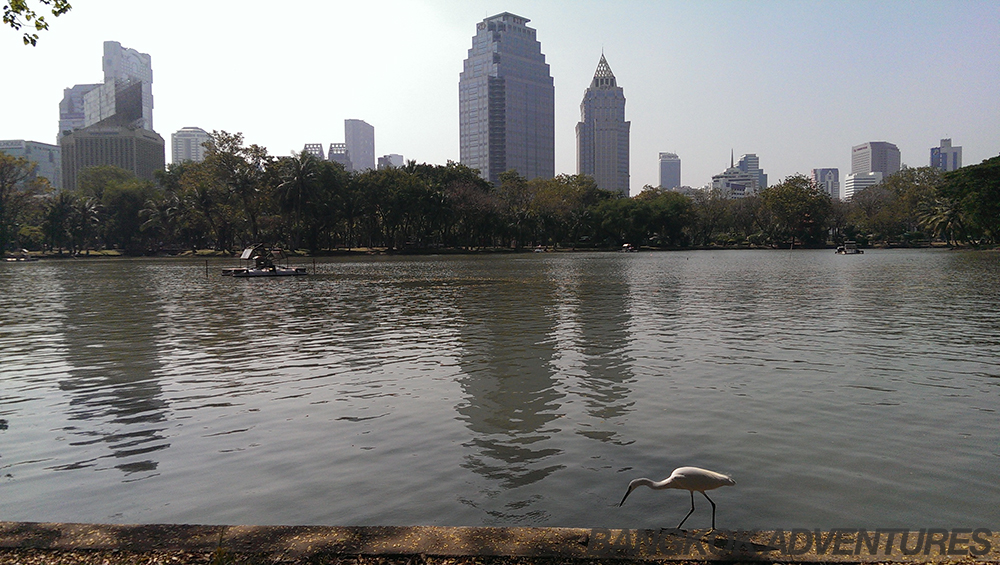 Once a year the Lumpini Street Show is held here and there are a huge variety of street performances such as juggling, magic shows and comedy routines. Whether you feel like taking a leisurely stroll, an exercise class, flexing your stuff at the rustic weight gym, or enjoying one of the concerts and events that take place in the park throughout the year, Lumpini Park has it all.
To reach Lumpini Park, either exit the Sala Daeng BTS Station or Silom MRT Station. From Sala Daeng, it's only a five minute walk to reach the park, while the Silom Station exits directly in front of the park. Hours are from 4:30 to 21:00 daily.