If you practice traditional mat-based yoga but are looking to add a spin (pun intended!) to your yoga workout, the fly-yoga classes at I Love Pilates studio might just be the place for you.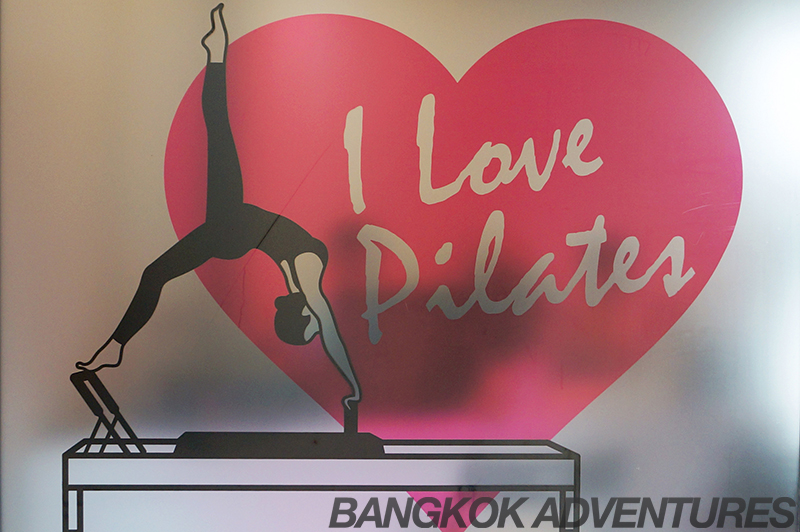 Although this place is called I Love Pilates don't be fooled, they also do standard and fly-yoga classes. We spotted this well situated studio from the Udom Suk BTS and were intrigued by the yogis hanging in their hammocks. We couldn't wait to try it for ourselves.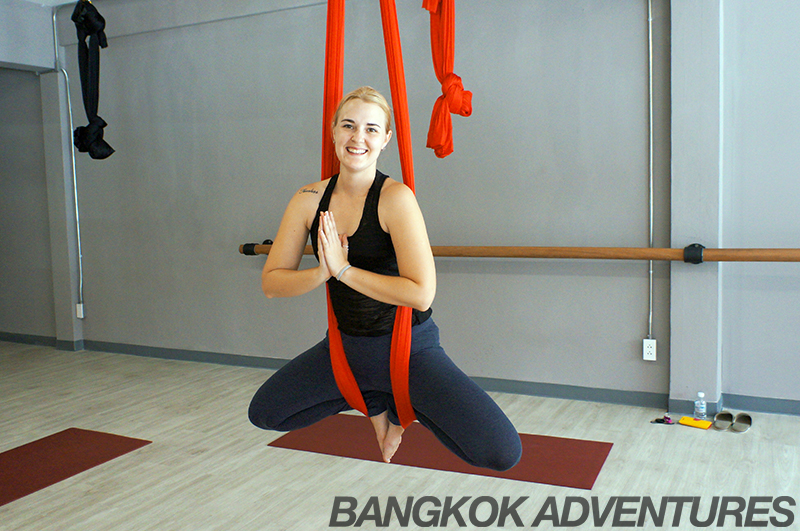 The studio is surprisingly petite, but it is so well organised that it doesn't really matter. There's one room for Pilates classes and another for mat based work which is also home to the fly-yoga hammocks.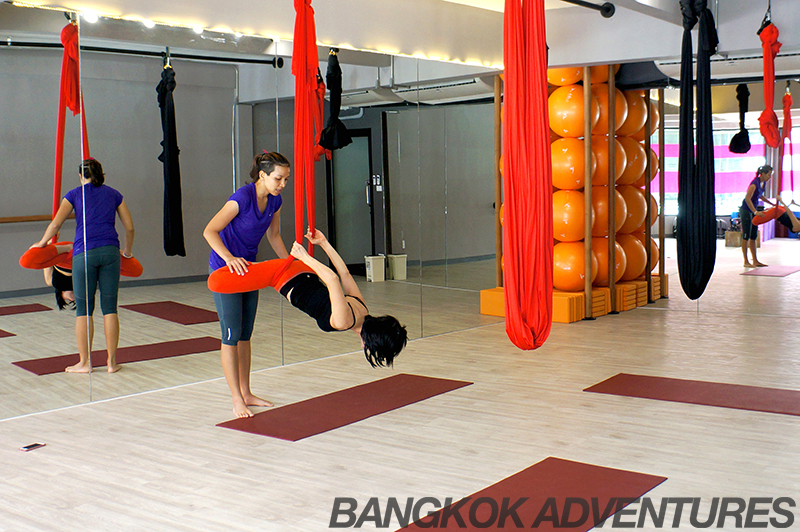 The best thing about the size of the I Love Pilates studio is that it keeps class sizes small, making your fly-yoga experience much more personal.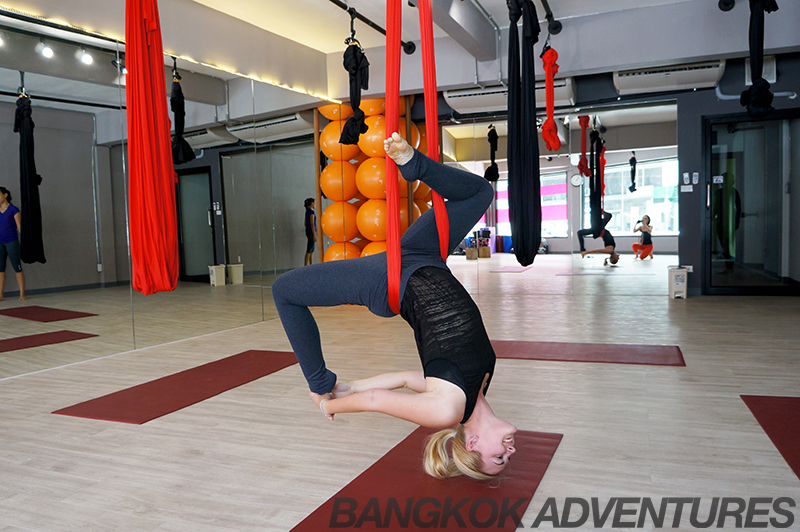 The maximum number of students for a fly yoga class is 9, and the 10th hammock is reserved for the instructor. Kru Ja, our fly-yoga instructor, suggested that for beginners a maximum of 5 students is ideal so that she can support them all individually through the new poses.
We thought that this was a nice consideration and showed that the I Love Pilates studio really care about their students getting the most from the classes.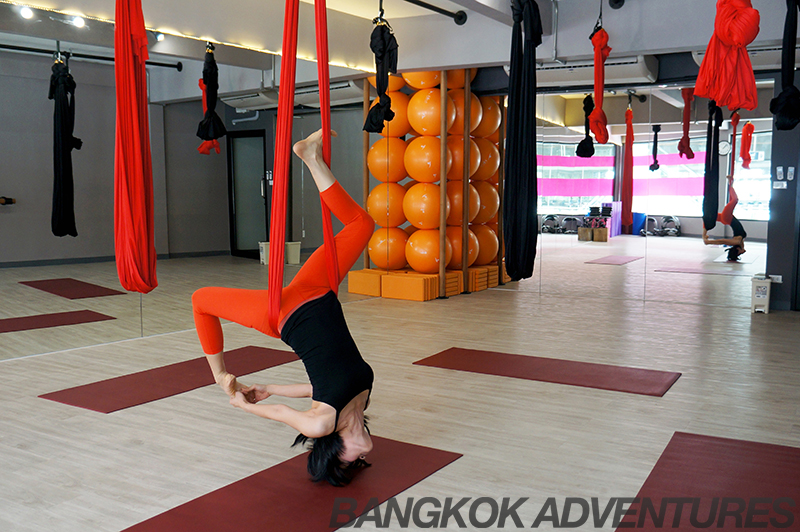 At I Love Pilates classes always run, regardless of numbers, so you might be lucky like we were and find yourself with only one other student in the class.
The timetable for fly-yoga is generally the same each week and classes run for 1 hour. Classes are available in English language upon request and we thought that instructor Kru Ja did a fantastic job explaining all the fly yoga jargon in English.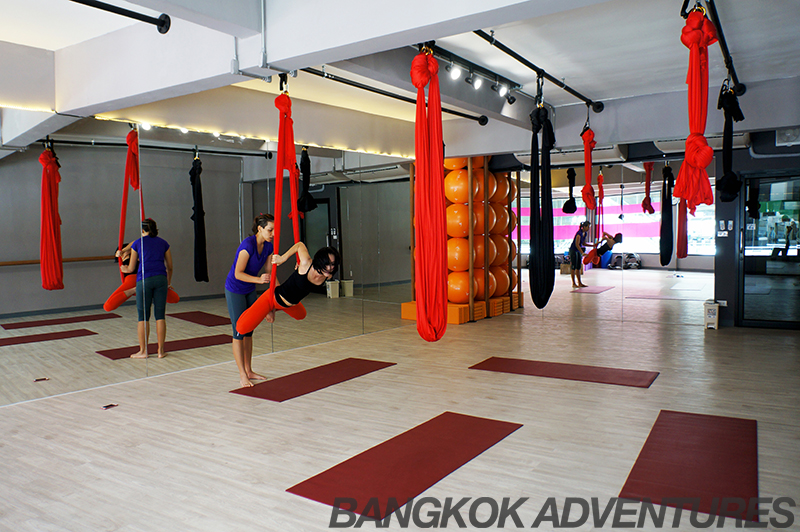 At I Love Pilates, sessions can be purchased individually for 700baht or in lots of 10. There are often some incredible promotions on offer, so be sure to check their Facebook page.
We loved our first go at fly-yoga and would certainly recommend it to any yogi who wants to add a further challenge to their practice. But be warned, you're likely to ache from every muscle the next day so don't plan on doing anything too strenuous!
The small team at I Love Pilates created a warm and welcoming atmosphere which made the whole experience feel very personal. They were certainly interested in ensuring their students left their studio satisfied. We too are certain you will leave the I Love Pilates studio wanting more.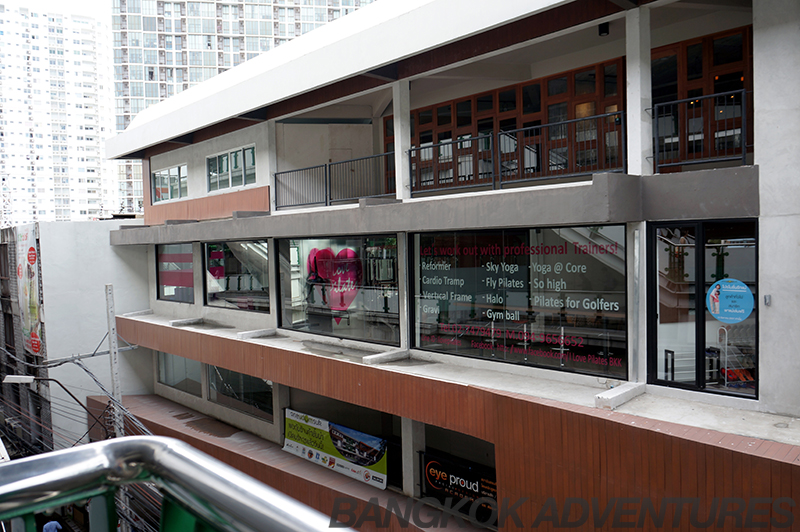 I love Pilates can be found by taking the BTS to Udom Suk. From there, take exit 5 and to the right side of Lawson 108 convenience store there is a stair case. Take the stairs up two stories and you'll find I Love Pilates.