If you find yourself wanting to escape Bangkok's infamous humidity or downpours during the wet season, both adults and kids alike will love everything on offer at Molly Fantasy. Situated on the 5th floor of the Gateway Mall, this indoor entertainment center is sheltered from the rain and refreshingly air-conditioned all summer long.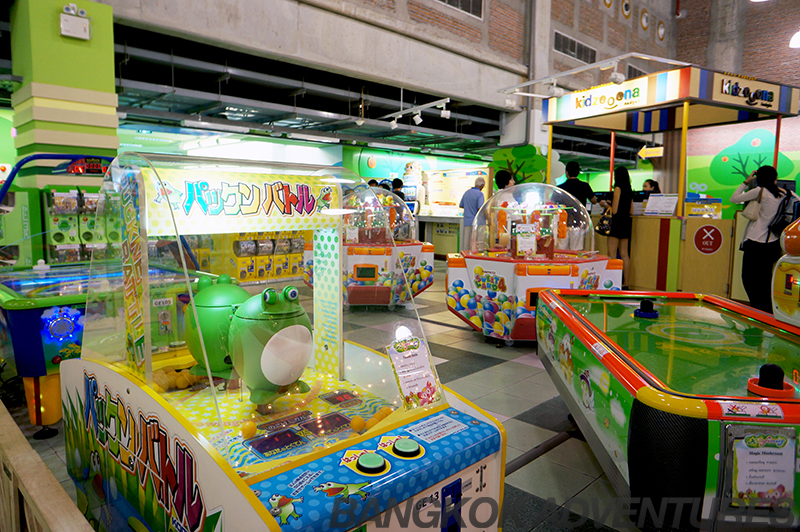 Originating from Japan, Molly Fantasy is an increasingly popular family entertainment centre that is spilt into two main sections; Molly Fantasy, a large amusement arcade, and Kidzoona, a large play space for children aged 2- 10 years to explore. It is a fun and safe environment for the whole family to spend a few hours, or even an entire day.
Housed within the Gateway Mall, the center is surrounded by Japanese shops, and even better, delicious Japanese food! We loved stepping through the entrance to Gateway Mall and feeling like we had be transported to Tokyo for the day.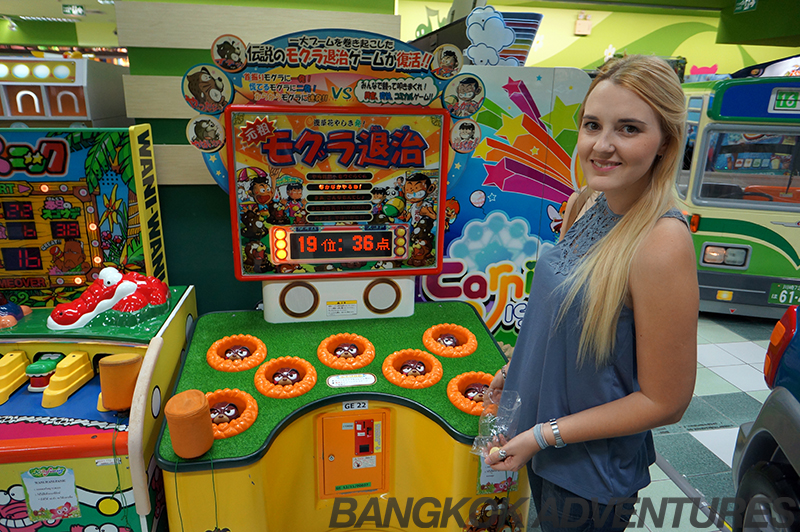 Get lost in the lights, sounds, and excitement of the Molly Fantasy Arcade, whether you're young or just young at heart – there is bound to be an experience that you will enjoy.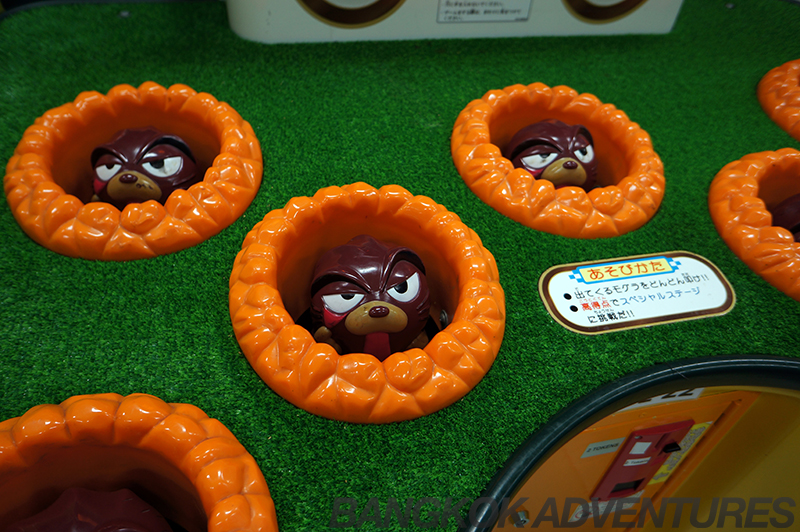 We absolutely loved the multiplayer Mario Kart racing game where we raced against our friends for hours on end.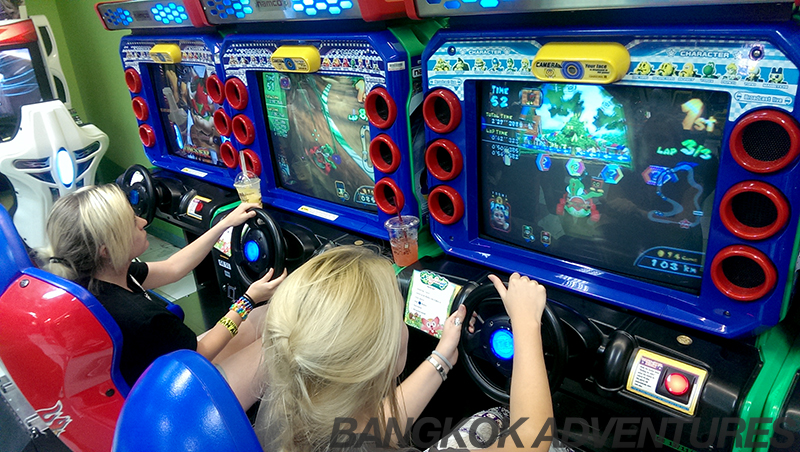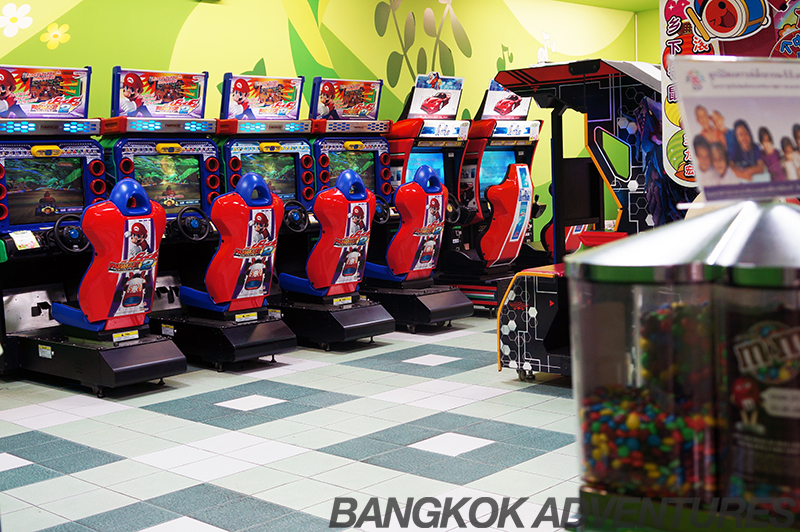 And kids will be delighted with the arcade fighting game machines that gave out trading cards as prizes – each animal battle adding to their collections.
The wide selection of Japanese dance machines had us working up quite a sweat before heading out for a bite of superb sushi.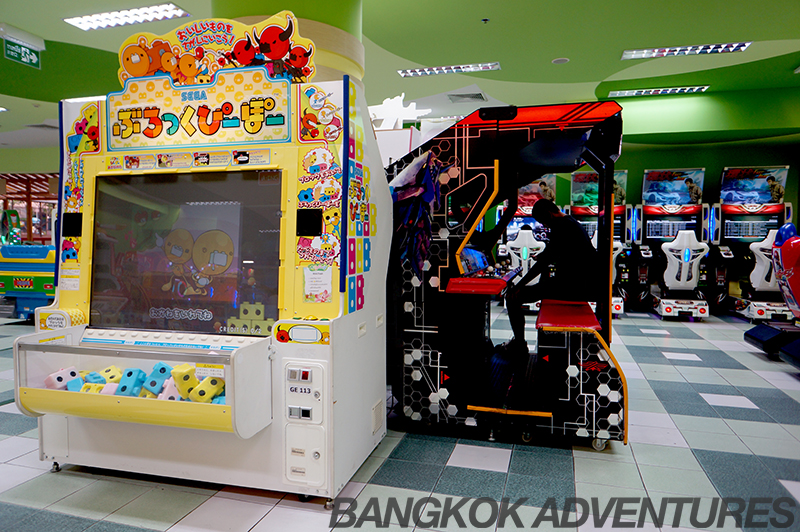 At the very centre of it all is the exciting world of rides and interactive play that is Kidzoona. This kingdom of fun for the smallest members of the family is jam-packed with rides, activities and learning experiences.
A classic soft play area allows the little ones to let loose, but beyond this, Kidzoona boasts a wealth of fun features such as a human-sized hamster wheel, merry-go-round, spiral slides, ball pits, and drivable vehicles.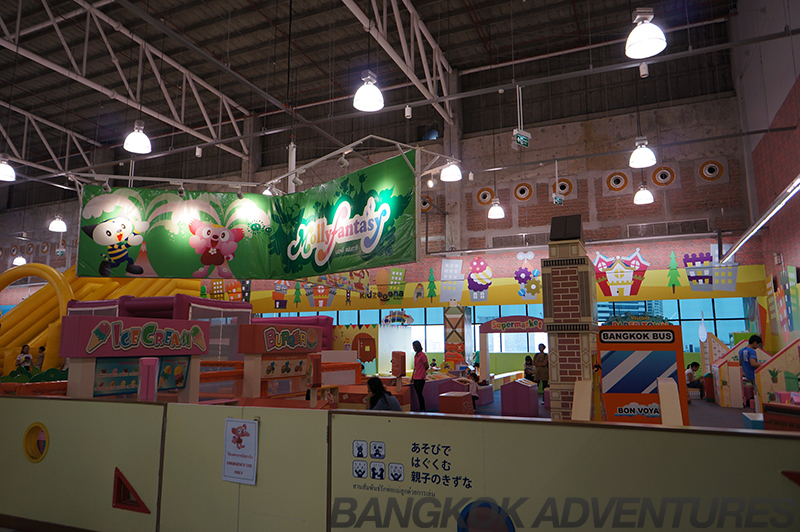 At Kidzoona there are opportunities to dress up in costumes, and become chefs, firemen, or builders for the day. To top it all off, 'Papertown'is an exciting zone of discovery, all cleverly constructed from you guessed it -paper!
The fun is all supervised by the excellent and attentive Kidzoona staff, so don't worry if you're not feeling up to running after the kids all day long! Don't forget your socks, and enter from only 180 Baht for a whole days access (adults need only fork out 90). Molly Fantasy is open from 10.00-21.00 daily, and the surrounding mall stays active well into the night.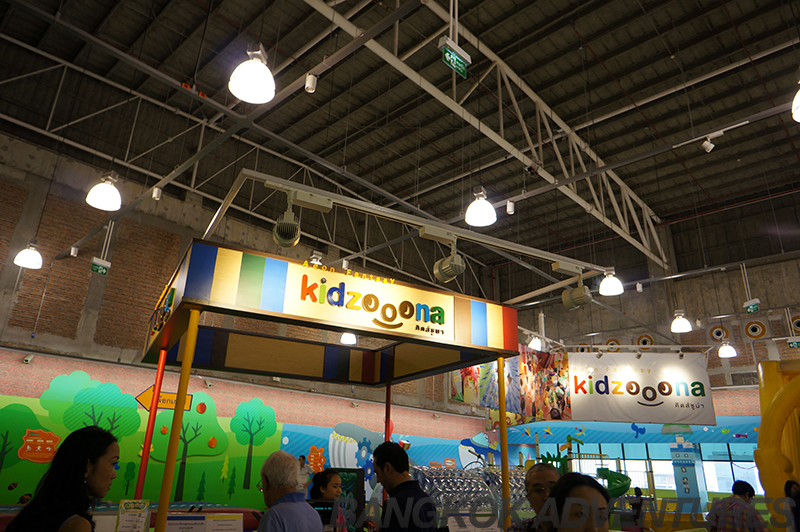 Getting to Molly Fantasy at Gateway Mall couldn't be easier; take the BTS sky train to Ekkamai Station- it has a direct connection with the Gateway Mall, so a short walk will take you right to the door of Molly Fantasy. You'll find this land of flashing lights, fun, and adventure on the 5th Floor of the mall.