Get lost in a tropical jungle right in the heart of Bangkok. Bang Krachao is an easy going island that makes for an easy escape from the hustle of city life.
Widely known as Bangkok's 'Green Lung', Bang Krachao is a must-see hidden oasis right in the heart of the city that is ideal for a casual day of cycling, exploring and snapping photographs.
Undiscovered by most tourists, here you can trade the sounds of busy Bangkok streets for tweeting birds and a refreshing cool breeze as you cycle the various winding pathways. Bicycles can be rented from the pier for around 100 baht a day and, although the bikes have seen better days, the rickety frames are all part of Bang Krachao's charm. If cycling isn't your thing then you can also rent kayaks, paddle boats or simply take a leisurely stroll through the picturesque parklands by foot.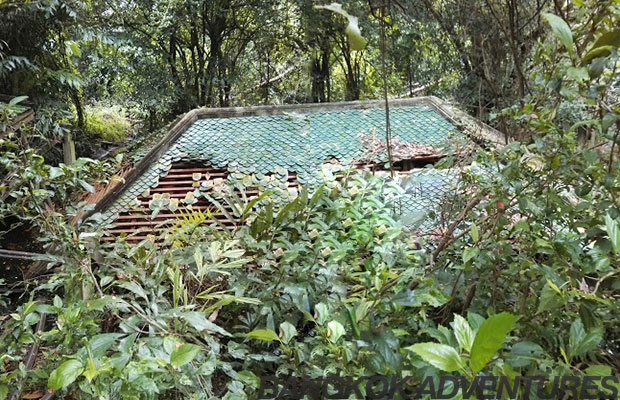 The island almost feels like stepping back into a time where life was simple, people were welcoming and happiness meant a beat up bike.
One of the main reasons to visit Bang Krachao is the Sri Nakhon Kuenkhan Park, a sprawling oasis of trees, lakes, and places to rest located just a 10-15 minute walk from the pier. Here you'll be greeted with walking trails and bike paths for you to discover.
You can't help but feel that you have travelled for miles when in fact the island is just a 5 Baht, 5 minute boat ride over the Chao Phraya river. With no high-rise buildings to block your view you can take a moment to appreciate the open sky before continuing your casual ride.
Even though Bang Krachao can be considered a relatively small island its various routes allow for a lot of exploration. Whizz past old houses, around lakes, and over bridges. Spot wildlife you rarely see in the city; colourful birds, monitor lizards and if you are lucky – or perhaps unlucky – you may even see a snake.
Refreshments on the island can be found at various easy-going Thai restaurants as well as several food and drink vendors located around the island.
If you are visiting Bang Krachao on a weekend you will also have the opportunity to browse the Talad Nam Peung floating market. Unlike many other floating markets that cater to tourists, Talad Nam Peung is a genuine floating market that appeals to locals. Traditional sweets, herbal cosmetics, organic produce and of course a delicious selection of Thai food are on offer. To get involved you can rent a small wooden boat for around 20 baht. 
The easiest way to reach Bang Krachao is to take the MRT underground subway to Klong Toey, and then a taxi to the Klong Toey Pier at Wat Klong Toey Nok Temple. Then it is 5 baht to cross the river on a small boat.
Alternatively you can take the BTS Sky Train to Bangna and leave at exit 2, then grab a taxi to the pier, pay your 5 baht and ride across. Once you arrive you can rent a bicycle immediately (100 baht/day) or walk to the Sri Nakhon Kuenkhan Park where bikes and kayaks are available for around 20 baht an hour. To reach theBang Nam Pueng Floating Market you can take a motorcycle taxi at the pier for 30 baht.