For many people The Oriental Residence needs no introduction. It has sat firmly on-top of Trip Advisor's list of the best places to stay in Bangkok since it opened, but there is much more to The Oriental Residence than its stylish luxury accommodation. It's possible to get a taste of the luxury lifestyle for less by visiting the impressive Café Claire.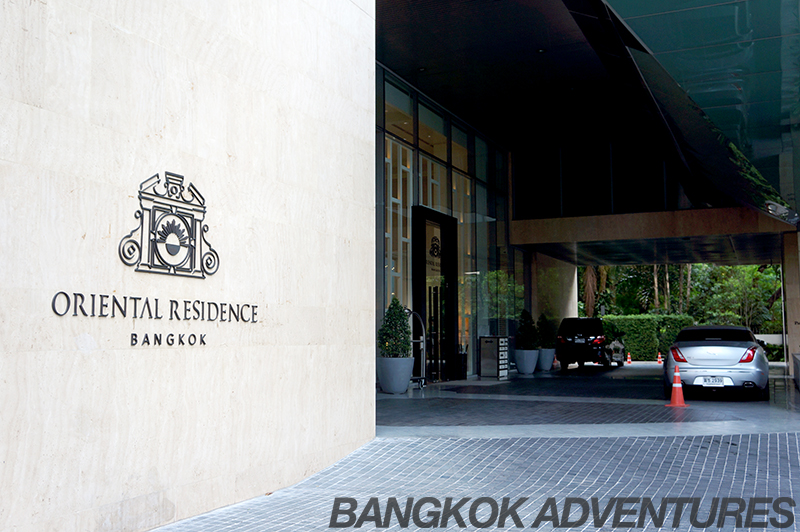 Set in the heart of Bangkok's shopping and embassy district, with Lumpini Park and the Central Embassy Mall just a short walk away, the charming atmosphere at Café Claire will have you convinced that you are no longer in central Bangkok.
The interior of the cafe is elegant and luxurious yet understated; one of the first things that the photographer in you might notice is just how pale, minimal and bright Café Claire is. It's a perfect setup for your best Instagram and Tumblr photos. What's more, we loved that when we looked outside we could only see trees. You really do feel miles away from the busy city while you enjoy your time here.
Café Claire provides a selection of afternoon teas which come with a selection of delicious sandwiches, freshly baked scones with homemade jam, followed by the patisserie collection – macaroons, cheesecake and chocolate cake!
The entire set was delicious, but the standout dessert for us was the macaroons – although we might be a little bias here because we are absolute suckers for great tasting macaroons!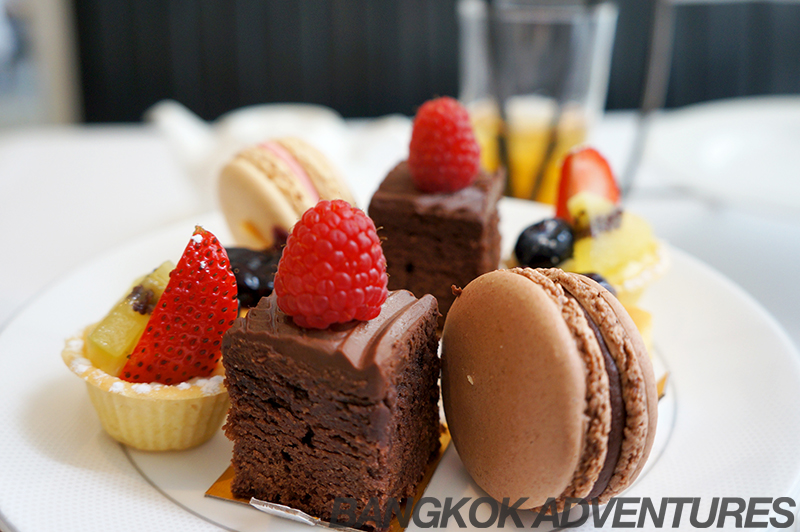 The set is served with your choice of tea which is chosen from Café Claire's extensive selection. You will be spoiled for choice as you get to choose from the more traditional English Breakfast Tea, Moroccan Mint Tea, or the more unusual Chocolate Tea (to name just a few of the fourteen different varieties).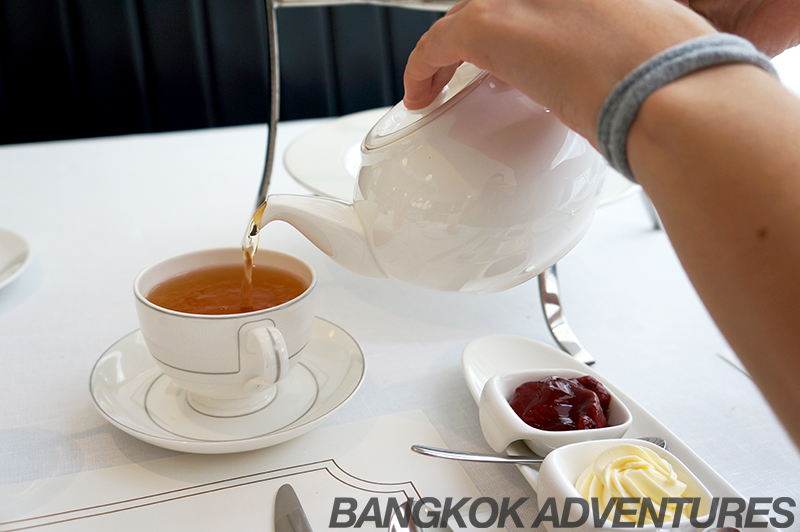 We chose the 'Royal Set' (aka the non-vegetarian friendly option) and can confidently say the whole experience was fit for a King or Queen – without the royal price tag! Afternoon Tea at Café Claire is priced at a very reasonable 1,100 Baht for 2 people, or if you're celebrating, you can add Champagne to your set for an extra 1,000 Baht. The Afternoon Tea sets are available between 14:30 and 17:30. We thought this was fantastic value and that a visit to Café Claire would be a great treat for a loved one.
As well as the decadent afternoon tea selection, the Café Claire menu also offers a great variety of dishes for breakfast, lunch and dinner. After the excellent experience we had with our afternoon tea set we decided to go back to try some other items on the menu.
If you're looking for something a little more special at lunchtime, we recommend trying out the lunchtime seafood buffet, which offers unlimited seafood on ice, from oysters to New Zealand mussels and Alaska king crab.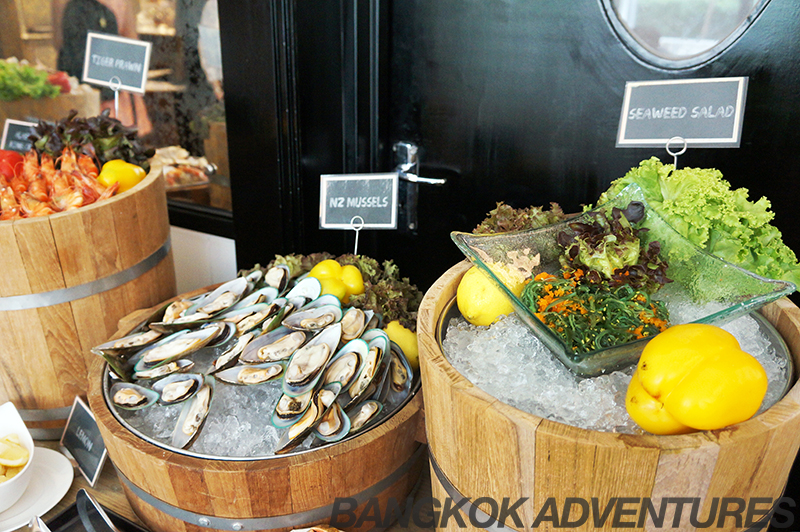 What sets the Café Claire seafood buffet apart is the attention to quality and detail in the food. Everything was prepared with care and with a freshness that is hard to beat.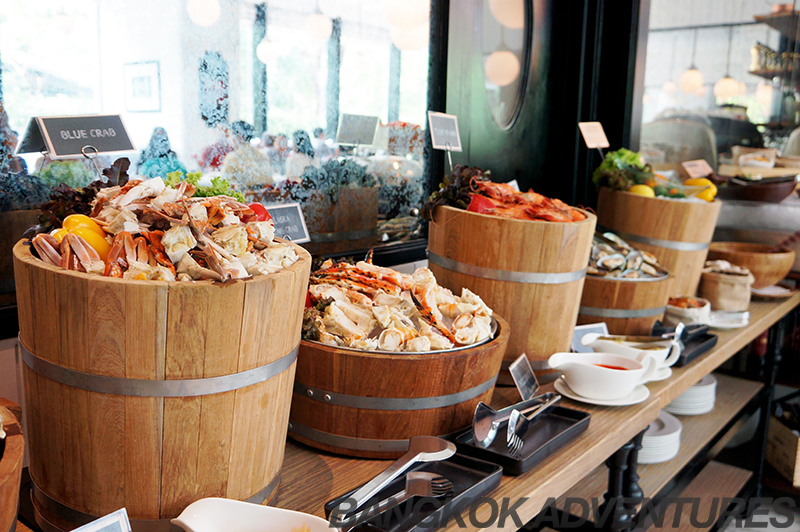 The buffet is available Monday- Friday between 12.00-2.30pm and costs 799 Baht per adult, which we think is excellent value for the high quality on offer.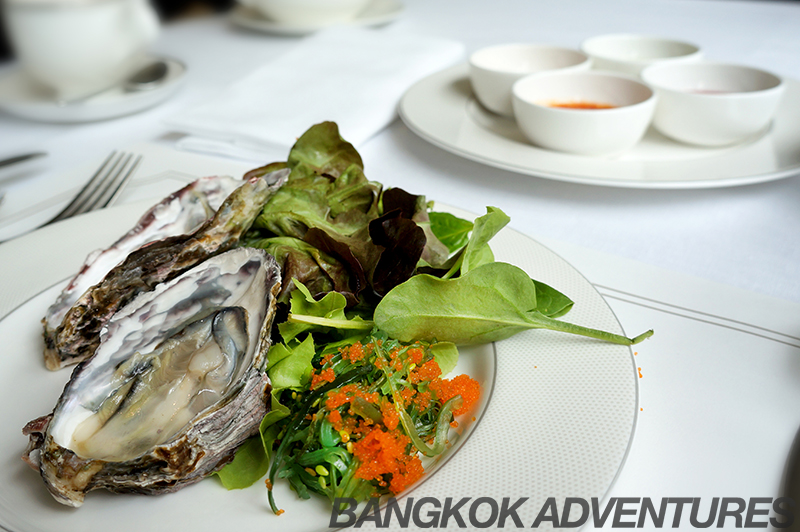 Whether it's a romantic lunch for two, a large family seafood buffet brunch, or a girly afternoon tea, Café Claire's beautifully prepared food and welcoming atmosphere make for an unforgettable experience.
Café Claire is open daily from 6am-11pm and can be found on the Ground Floor of the Oriental Residence, next to the US Embassy on Wireless Road, a short walk Ploen Chit BTS Station.
Our second visit to Cafe Claire was as a guest of Oriental Residence. All views and opinions expressed in this article are our own. Find out more about our sponsored articles and our promise to you here.