Since opening last year, Appia has quickly become a mainstay of the Bangkok dining scene, so much so that we can't imagine Bangkok without it. This convivial Roman style trattoria is home to some serious Italian cooking; with many dishes based on Chef/Owner Paolo Vitaletti's own family recipes, which goes a long way to way to explaining why eating here is such a heartwarming dining experience.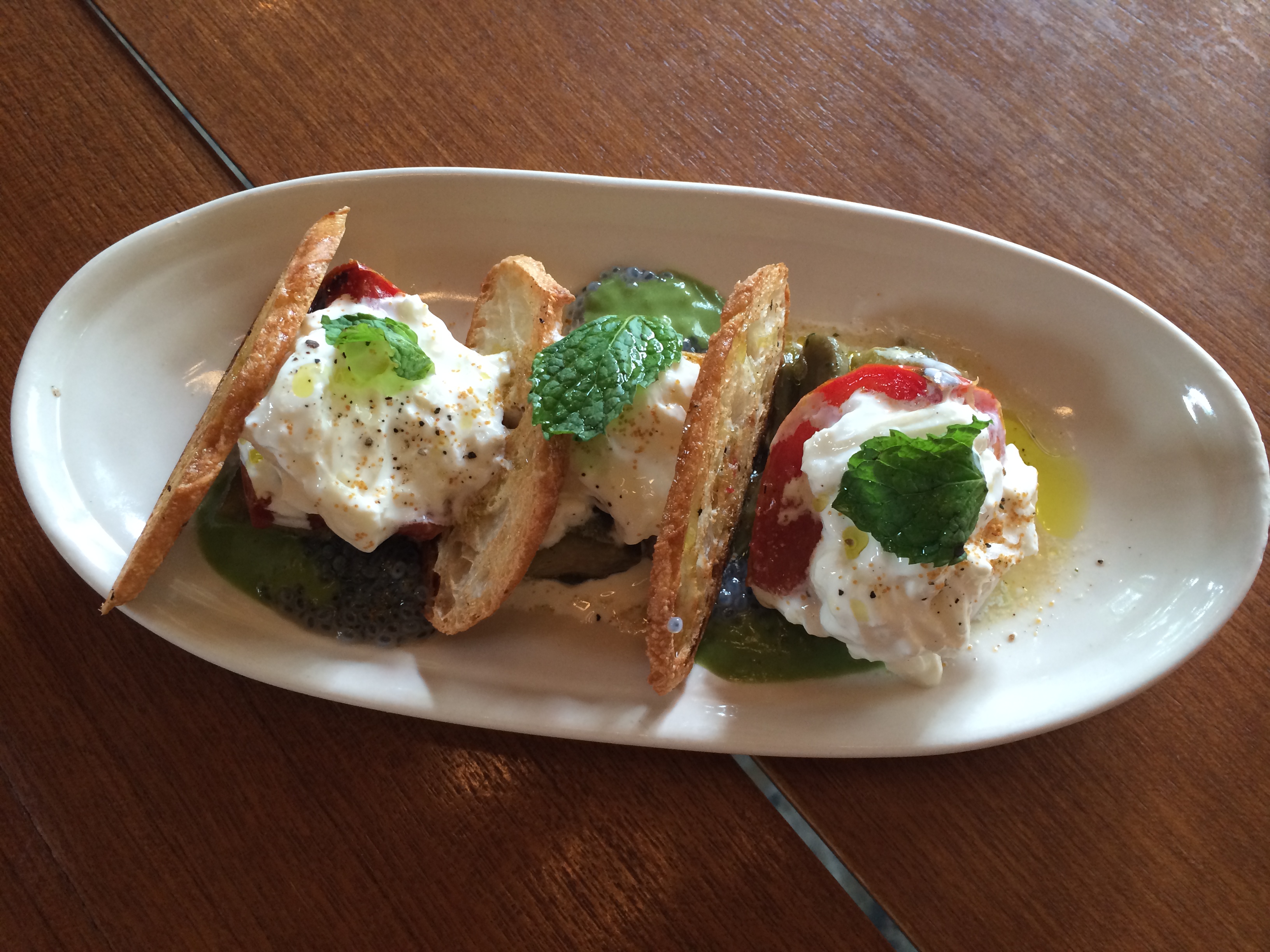 Indeed the family influence runs deep, Vitaletti is the son of a butcher, something which is evident in the simple yet impressive meat preparation and his mother even flew over from Italy in order to help train the kitchen team and make sure they were doing Mamas recipes justice!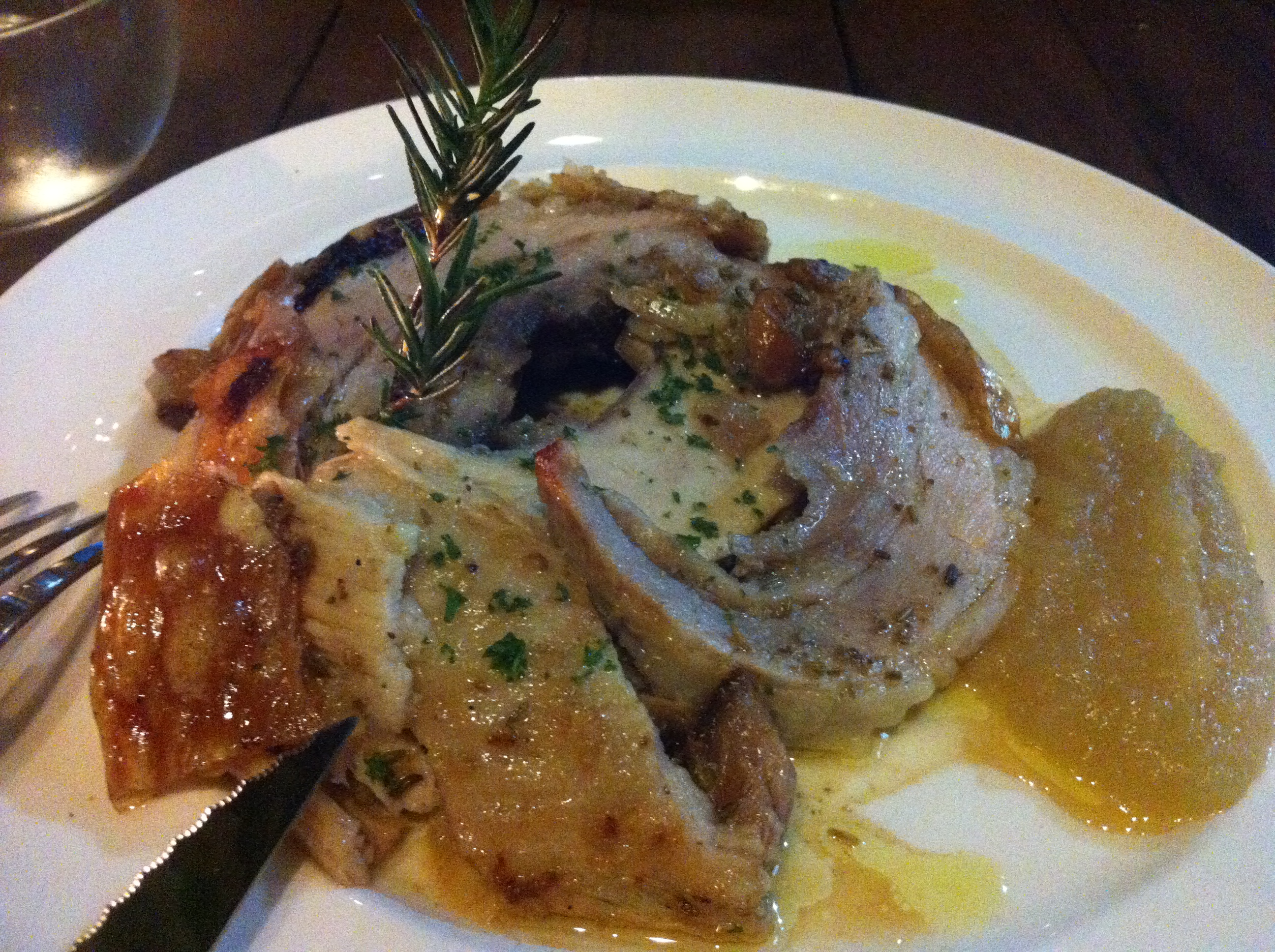 On entering the restaurant, your eye cannot help but be drawn to the impressive rotisserie oven on display behind the bar counter where whole herb stuffed pork loins or chickens are left to cook, slowly filling the room with an undeniably mouthwatering aroma. The windows, which run from floor to ceiling allow sunlight to stream into the room in good weather, whilst the warm leather banquettes add colour to the room and stop it from feeling dull when the weather is gloomy, either way it's an attractive back drop for brunch with family or friends.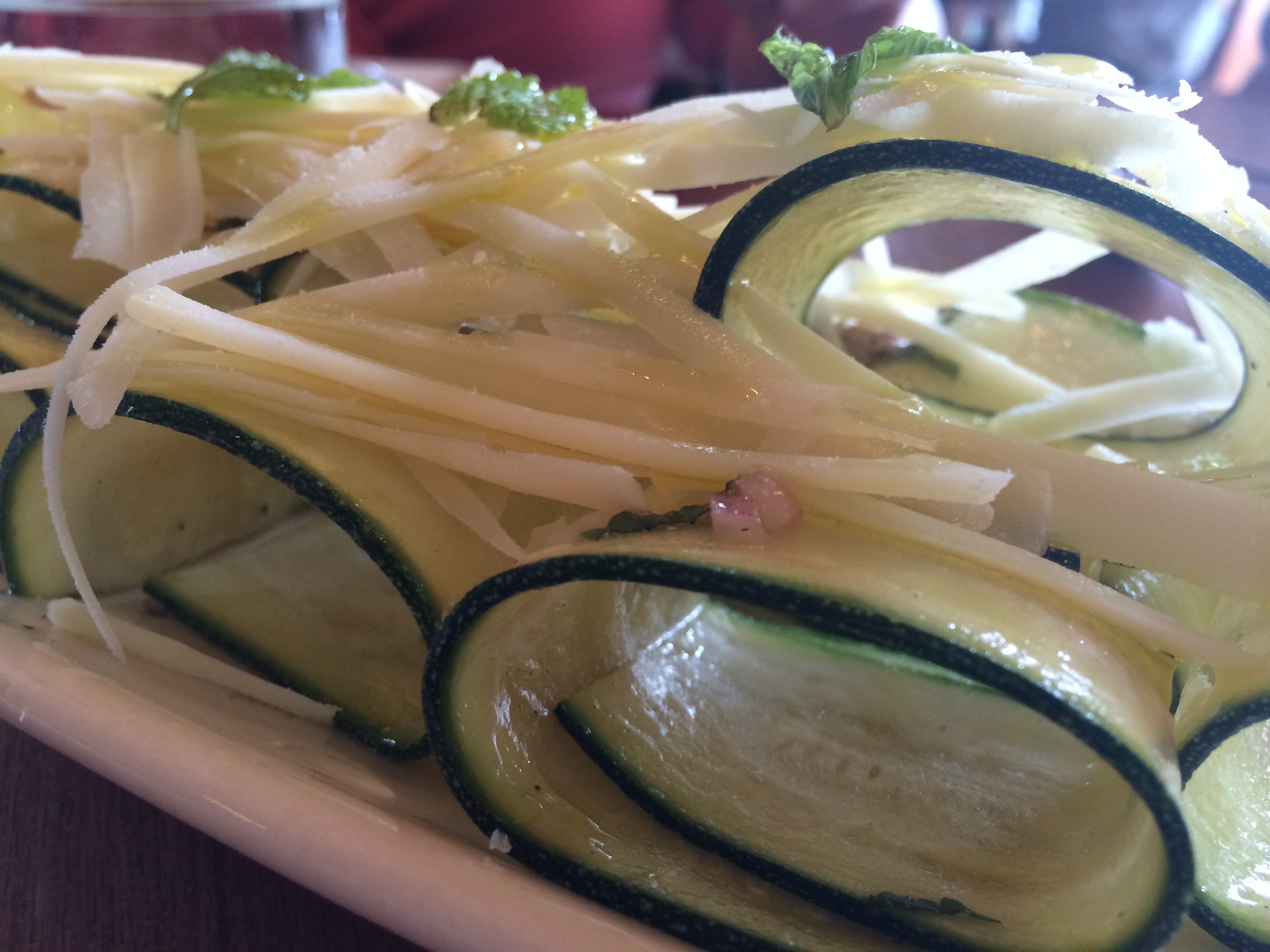 The weekend brunch menu is put together with dishes from their main menu such as their signature Porchetta or homemade Fettuccine with "Appia Butchers shop" ragu along with some egg based brunch items like the Uovo Allapizzaiolo  or the Polpettone, with their famous porchetta making another appearance, this time served in a crusty bread roll with apple sauce and pickles (for just 200 thb, the same price and same way they serve it at the K village Bangkok Farmers Market every last weekend of the month)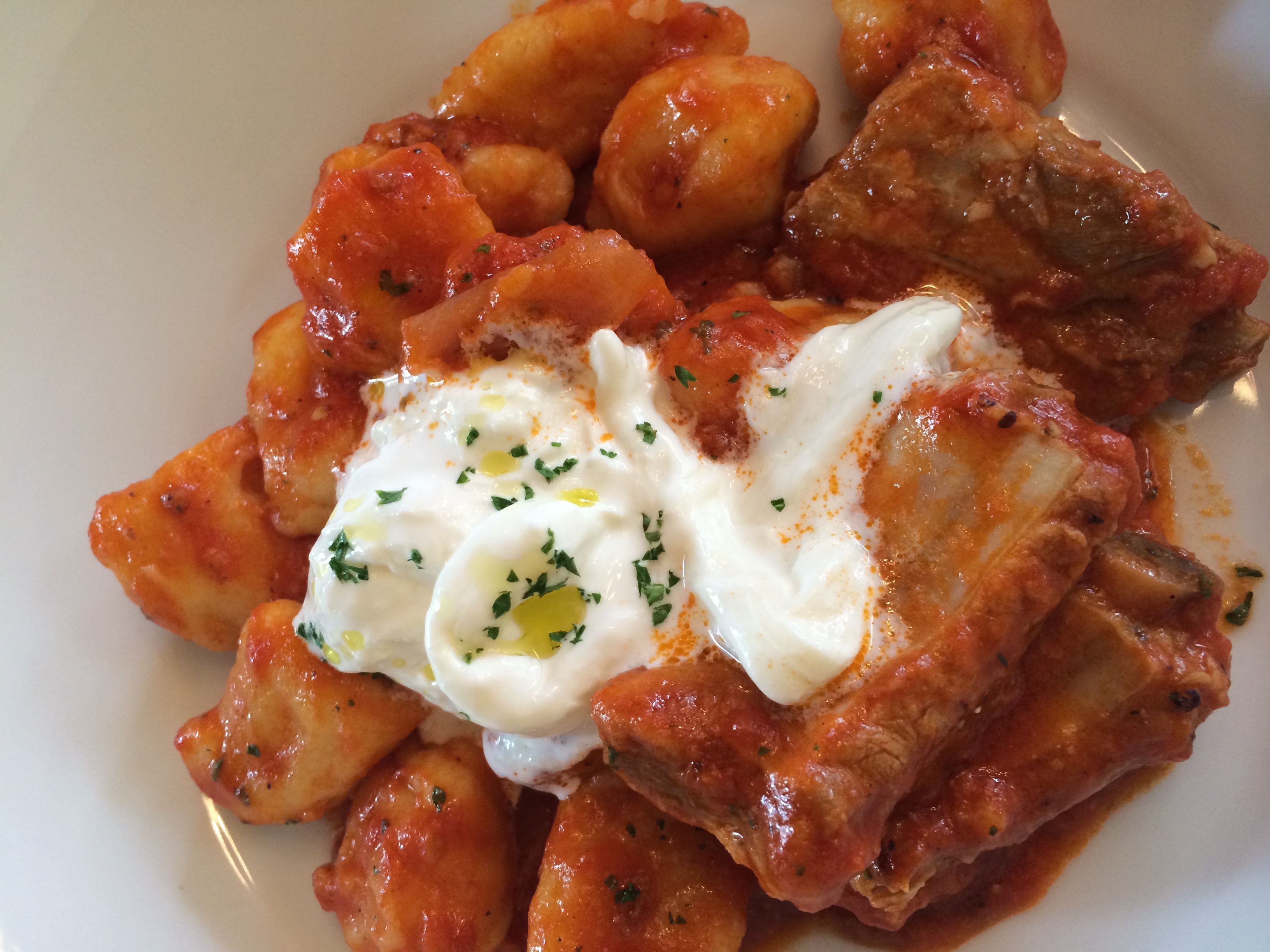 In keeping with the laid back, family feel of the restaurant, we started by sharing a few appetisers amongst us. Loosely coiled ribbons of raw zucchini came served in a tangy vinaigrette with generous shavings of 24 month "Vacche Rosse" Parmesan Cheese. These beautiful "red cows" were a dying breed until recently, the resurgence in the usage of their rich, high fat buttermilk now makes what is undeniably some of Reggio Emilia's finest Parmesan. Freshly baked sour dough bread, still warm from the oven is served with soft butter flecked with fresh rosemary – all you need to enjoy with the "Giardiniera" crunchy pickled vegetables. The Roasted Calves Tongue with polenta is so soft and tender, it literally melts in your mouth and whilst the Caprese in Puglia salad with ripe mozzarella and slow roasted eggplant was outstanding, it paled into significance compared to other dishes.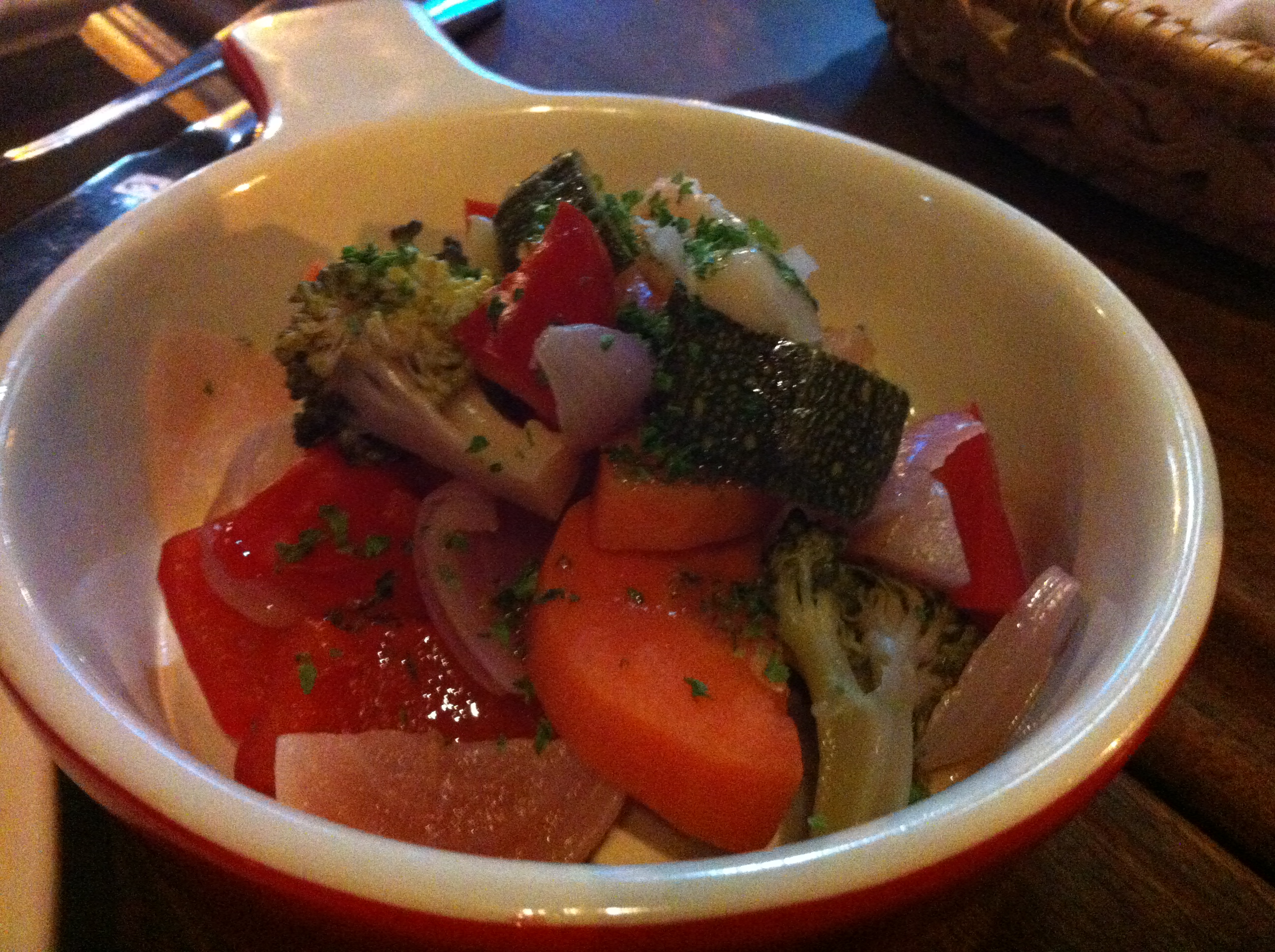 Main courses are non the less  impressive; from the main menu, Gnocchi with Slow Cooked Pork Ribs with tomato fondue or House made Papperdelle with Fresh Crab and Tomato Ragu, from the egg heavy brunch menu, Pan Fried Eggs is an Italian spin on a fried breakfast with fried sourdough toast, faro cakes, kale, Italian sausage, smoked tomato and bacon and seriously impressed. Lets not forget the Porchetta Like in Rome; Slow roasted Organic pork loin rolled with fennel, rosemary and garlic. The layer of glistening white, melt in your mouth pork fat sandwiched between satisfyingly crunchy crackling and pork so tender you can cut it with a spoon.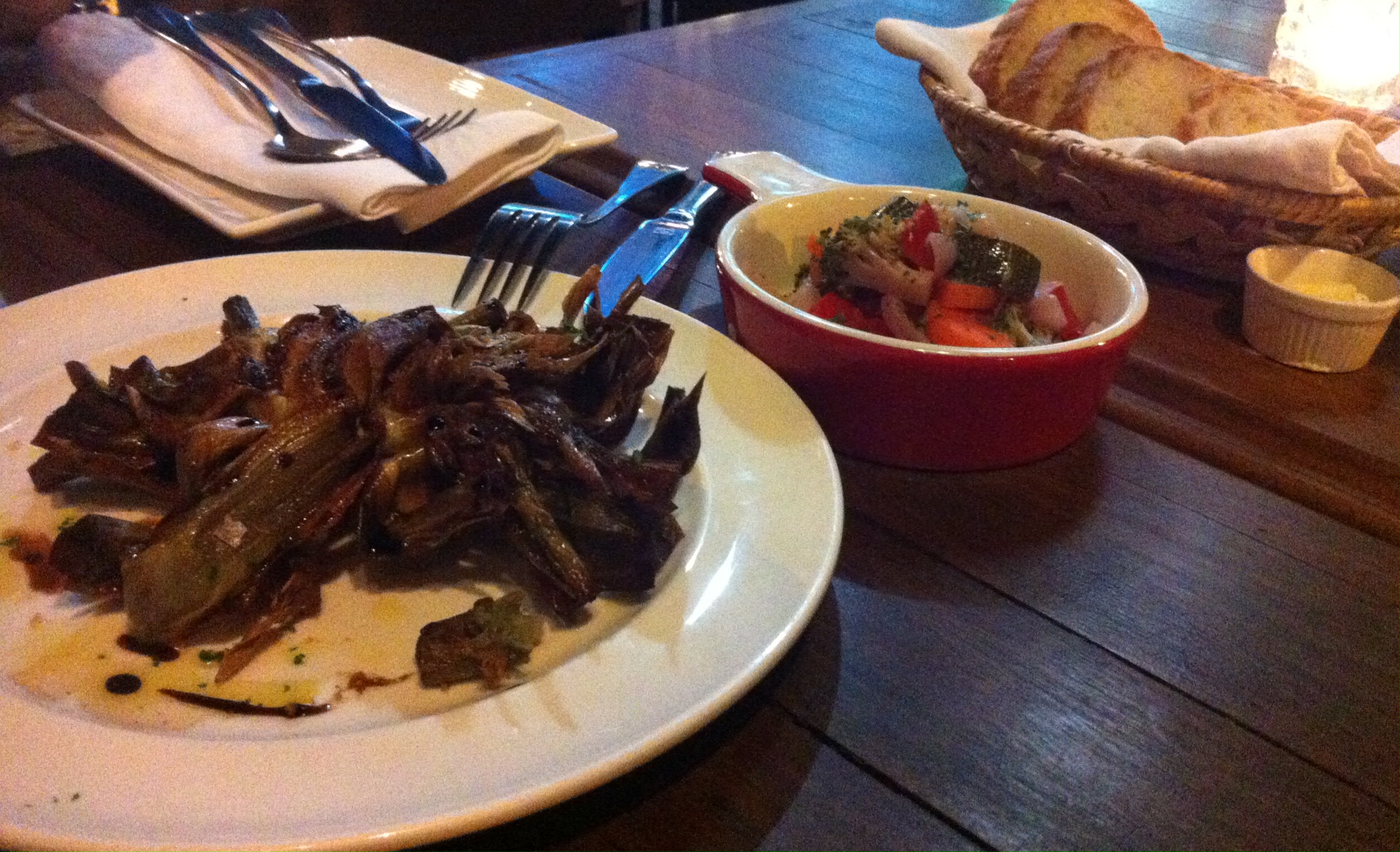 Service is amongst the best Bangkok has to offer, friendly and extremely attentive; we also love the restaurants' family vibe  – on our last visit the mostly Thai clientele all seemed to know each other , which added to the enjoyment. Expect to pay around 2000 THB inclusive of wine (their International list starts from 1000 THB per bottle)
Getting there is pretty easy and is only a 10 minute walk, or a few minutes on a motorbike, from Phrom Pong BTS (map and directions can be found here). The Appia italian restaurant is open 7 days a week, 6:30PM – 11PM, and also for Sunday lunch, 11:30-2:30PM.
This is a guest post by Niki Mayer – read more posts like this on her personal blog or follow her on Twitter @beirutibrit