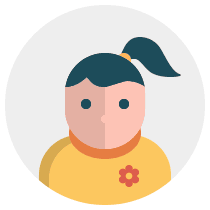 Adventures are better when you have someone to share them with.
BKKA Meetup Group.
Bangkok Adventures Meetup
The Challenge
Facebook, YouTube, Reddit, Gizmodo… They all have one thing in common: a dedicated community.
Right from the start I knew that for BangkokAdventures.com to be successful it would need a strong community to help drive it, but how or where would I find one?
I considered all of the usual things such as a comment system or a forum but none of them felt appropriate. People were on BangkokAdventures.com looking for cool things to do in Bangkok, so why not create group events to do just that? This is how the community was created.
Members In First 6 Months
"The most well organised Meetup I've been to!"
"Great group, very well organised fun!"
"Awesome" "Fun" "Great" "Very well organised"
By Fun-Lovers, For Fun-Lovers In Bangkok
Regular Monthly Meetups
Each month we run several recurring Meetups for events that have proven popular such as rock climbing, bowling and gaming. These events fill up fast and there is always a waiting list.
Something New Every Month
Special events each month to add variety and keep the Meetup group interesting. Cat cafe's, bobble football, sky bars and more, all in one Meetup group.
One Big Social Get-Together Each Month
Many people have made important friendships at our Meetup events and once a month we have one big social event to encourage this. These events attract almost 100 people from all around the world.
Turns Strangers Into Friends
Exciting Shared Experiences
Promotes Local Businesses
Experience It For Yourself